Baylor College of Medicine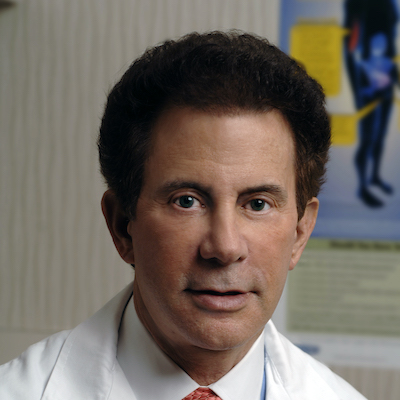 Fellowship Overview
The fellowship program at Baylor College of Medicine has been in existence since 1982 and, as of July 2020, over 112 fellows have been trained in the fellowship both here and abroad. All applicants must successfully complete an ACGME-approved Urology residency. Interviews are held in Houston, Texas, and take 1½ days, although due to COVID-19 travel restrictions, interviews may be held virtually. The successful applicants will develop clinical expertise in the diagnosis and treatment of male patients with reproductive failure including infertility, erectile dysfunction, and hypogonadism. A focus on penile prosthetics and the diagnosis and treatment of erectile dysfunction is a strong part of the fellowship. Fellows will gain proficiency in microsurgical techniques required to treat the patient with reproductive dysfunction, including vasal or epididymal obstruction and varicocele repair. Decision making in assisted reproductive techniques as it pertains to sperm acquisition procedures such as micro-epididymal sperm aspiration (MESA) and microscopic testicular sperm extraction (TESE) will be addressed. Fellows will attend all outpatient clinics with Dr. Lipshultz and participate in both operating room and clinical procedures.
Research Focus
All fellows are expected to submit abstracts to the American Society of Reproductive Medicine (ASRM), American Urological Association (AUA), and to the Sexual Medicine Society of North America (SMSNA) annual meetings. The majority of the projects are clinical, but basic science options are available. Each fellow is expected to publish at least one clinical paper or chapter during the fellowship.
Office Procedures Performed
Duplex Doppler Ultrasound
Cavernosomitry/Cavernosography
Intracavernosal Injections
Intralesional Injections
Testosterone Pellet Insertion
PRP Treatment/Stem Cell/Shockwave
Semen Analysis
Penile Deformity Assessment
Surgical Procedures Performed
Penile Plication
Penile Fracture Repair
Priapism Shunting
Varicocele Ligation
Vasectomy Reversal/Vasoepididymostomy/Vasovasostomy
Vasectomy
Oligo/Azoospermia
TESE
Testicular Implants
Percutaneous Sperm Extraction/Electroejaculation/Penile Vibratory Stimulation
Penile Implant/Prosthesis
Fellowship position open for 2022-2023
Primary Institution
Baylor College of Medicine
Houston, TX
Fellowship Director
Larry I. Lipshultz, MD
This email address is being protected from spambots. You need JavaScript enabled to view it.
Fellowship Administrator
Elizabeth Barrick
This email address is being protected from spambots. You need JavaScript enabled to view it.
Candidate Citizenship Requirement
US and Canadian
Fellowship Duration
12 months
Type of Fellowship
Sexual and Reproductive Medicine
Research Available
Mandatory
Both clinical and laboratory research
Conference Schedule
Annual meetings of the AUA, SMSNA, Androgen Society, and ASRM.
Interview Schedule
Interviews will be conducted January - April.
Fellowship Website
https://www.bcm.edu/departments/urology/education/male-reproductive-medicine-and-surgery-fellowship
Fellowship Application
Download here