Boston University School of Medicine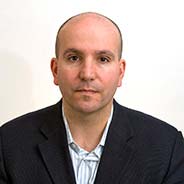 Fellowship Overview
This is a one-year GME approved clinical and research fellowship in Sexual, Reproductive and Transgender medicine. Specifically, the fellowship will be provided expert and dedicated training in the diagnosis and management of male and female sexual dysfunction, male infertility, male prosthetic urology and genital reassignment surgery utilizing the most modern diagnostic tests and surgical techniques.
Clinics: 2-3 days per week
Surgeries: 2-3 days per week
All clinical actives will be directly supervised by the responsible attending.
Research Focus
Clinical outcome research in prosthetic urology, erectile dysfunction, Peyronie's disease, hypogonadism, reproductive and transgender medicine. 1 day a week of protected time.
Office Procedures Performed
Duplex Doppler Ultrasound
Cavernosomitry/Cavernosography
Intracavernosal Injections
Intralesional Injections
Testosterone Pellet Insertion
Cord Blocks
Semen Analysis
Biothesiometry
Urodynamics
Surgical Procedures Performed
Penile Plication
Penile Revascularization
Penile Fracture Repair
Varicocele Ligation
Vasectomy Reversal/Vasoepididymostomy/Vasovasostomy
Vasectomy
Oligo/Azoospermia
TESE
Testicular Implants
Penile Implant/Prosthesis
Vaginoplasty, Metoidoplasty, Fistula Repair, Orchiectomy, Revision Surgery
Primary Institution
Boston University School of Medicine
Boston, MA
Fellowship Director
Ricardo Munarriz, MD
This email address is being protected from spambots. You need JavaScript enabled to view it.
Fellowship Administrator
Karen Clements
This email address is being protected from spambots. You need JavaScript enabled to view it.
Candidate Citizenship Requirement
US and Canadian
Fellowship Duration
12 months
Type of Fellowship
Sexual and Reproductive Medicine
Research Available
Mandatory
Clinical research
Conference Schedule
Grand Rounds: monthly
Morbidity and Mortality: monthly
Journal Club: monthly
Urology residents present and discuss general urology articles, fellows present and discuss selects articles related to their fellowship.
Tumor Board: bimonthly, multidisciplinary, and mandatory meeting
The fellow is responsible for selecting and discussing literature that may be of importance to a particular case.
Faculty Staff Lecture: monthly
Interview Schedule
Interviews will be scheduled individually.
Fellowship Website
https://www.bumc.bu.edu/urology/education-and-training/fellowship-in-sexual-medicine-and-infertility/
Fellowship Application
Please submit the following to the fellowship director:
CV
Letters of recommendation (3)
Personal statement