Cedars-Sinai Medical Center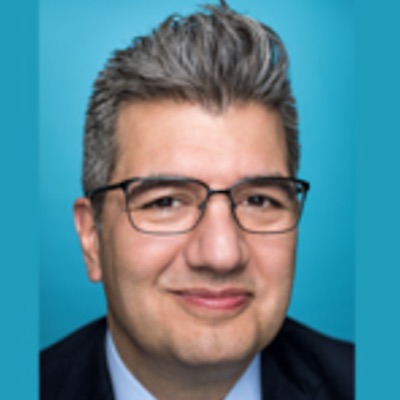 Fellowship Overview
The Gender Affirming Genital Reconstructive Surgery Clinical and Research Fellowship at Cedars-Sinai Medical Center offers a: 1. One-year clinical and research program with a primary focus on a comprehensive list of all available feminizing or masculinizing genital surgeries (primary focus on one or the other, but with exposure to both); and 2. Two-year program to learn all surgical options for both feminizing and masculinizing surgeries.
Fellowships include a 12-month block of surgery and clinic activity within a high-volume tertiary care urology-led interdisciplinary transgender surgery and health program based within a leading academic medical center (hospital ranked # 8 per U.S. News and World Report). Fellows have access to an NIH-funded research laboratory (R01CA201709-01; P.I. Garcia). Fellows participate in, and with time lead urology residents through all pre-operative, operative and post-op/long-term follow-up management of adult and adolescent patients.
Research Focus
Fellows will participate in research throughout the fellowship, focusing on clinical outcomes research and population-based studies, and/or basic science research. Our program leads several education-based activities per year, including cadaver-lab based surgery courses for medical students and attendings, lecture-based courses, and community activities in partnership with local hospitals and LGBT centers. Research can included non-urology faculty members of the CSMC transgender surgery and health program. Research focuses can include:
Sexual function-based clinical research
Clinical outcomes by surgical techniques
Surgical innovation
Surgical device development
Education-based research
Adolescent and geriatric-focused clinical research
Office Procedures Performed
Duplex Doppler Ultrasound
Intracavernosal Injections
Intralesional Injections
Testosterone Pellet Insertion
Penile deformity assessment
Surgical Procedures Performed
Penile Revascularization
Penile Fracture Repair
Varicocele Ligation
Priapism Shunting
Penile Implant/Prosthesis
Vulvar surgery
Genital gender affirming surgery
Fellowship Position Open for

Primary Institution
Cedars-Sinai Medical Center
Los Angeles, CA
Fellowship Directors
Maurice Garcia, MD, MAS
Fellowship Administrator
Soomie Chi
This email address is being protected from spambots. You need JavaScript enabled to view it.
Candidate Citizenship Requirement
US and Canadian
Fellowship Duration
12 or 24 months
Type of Fellowship
Sexual Medicine
Research Available
Mandatory
Clinical and Laboratory research
Conference Schedule
Didactic teaching and M&M case conference: weekly
Urology grand rounds: monthly
Transgender surgery grand rounds: monthly
Fellows will attend and are encouraged to present at the annual WPATH/USPATH conference
Interview Schedule
Scheduled on a rolling basis.
Fellowship Website
https://www.cedars-sinai.org/programs/transgender-surgery-and-health/services.html
Fellowship Application
Please email a letter of interest, CV, and two letters of support to fellowship administrator.

Housing Options

Prior Fellows