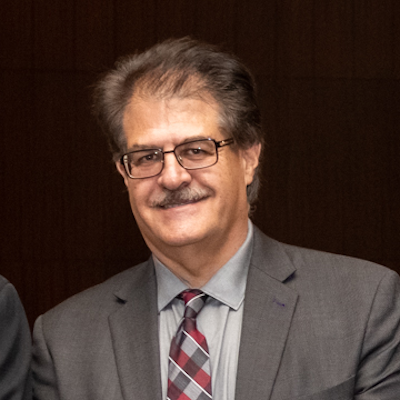 Fellowship Overview
The Department of Urology of Cleveland Clinic in Florida, an integral component of the Glickman Urological and Kidney Institute, offers fellowship training in Male and Female Sexual Dysfunction, Male Infertility and Prosthetics. The educational program is focused on the areas of male and female sexual medicine and surgery, hypogonadism, andrology, Peyronie's Disease, male-factor infertility, post-prostatectomy penile restoration and rehabilitation, minimally invasive BPH surgery, male incontinence and advanced urologic prosthetics. Our fellows develop clinical expertise in the anatomy, physiology, pathophysology and diagnostic evaluation of sexual dysfunction, including hemodynamic testing, as well as the therapeutic management of patients with vasculogenic, neurogenic and endocrinologic erectile dysfunction and Peyronie's Disease in our large academic-based referral center. In our Men's Health Center, our fellows gain considerable experience in the diagnostic evaluation and treatment of male voiding problems, including BPH and urinary incontinence, utilizing state of the art minimally invasive therapies, such as: laser surgery, urethral sling surgery and advanced artificial urinary sphincter prosthetic devices. Another important area of concentration during the fellowship is in the field of male factor infertility and reproductive medicien and surgery. The fellows develop expertise in the pathophysiology and diagnostic evaluation of MFI, as well as extensive clinical experience in both the medical and surgical management of MFI with a special emphasis on microsurgery. Our program is involved in various ongoing clinical trials and outcomes research studies which allow the fellow the opportunity to publish in the peer-reviewed literature and present their research at large national and international meetings.
Research Focus
Areas of research/program highlights:
Surgical advances in penile prosthesis devices and ectopic reservoir placement
Diagnostic advances in erectile dysfunction and Peyronie's Disease
Innovative therapy including medical and surgical management of Peyronie's Disease
Diagnostic and new therapeutic alternatives for the Hypogonadal male
Post-prostatectomy penile restoration and rehabilitation of sexual function and continence
Innovative therapies to improve postoperative comfort and decrease pain
Office Procedures Performed
Duplex Doppler Ultrasound
Intracavernosal Injections
Intralesional Injections
Testosterone Pellet Insertion
Penile Deformity Assessment
Surgical Procedures Performed
Penile Revascularization
Crural Ligation
Penile Fracture Repair
Varicocele Ligation
Priapism Shunting
Vasectomy Reversal/Vasoepididymostomy/Vasovasostomy
Vasectomy
TESE
Testicular Implants
Artificial Urinary Sphincter
Male Sling
Percutaneous Sperm Extraction/Electroejaculation/Penile Vibratory Stimulation
Penile Implant/Prosthesis
Fellowship position open for
Primary Institution
Cleveland Clinic Florida
Weston, FL, USA
Fellowship Directors
Lawrence S. Hakim, MD
Fellowship Administrator


Candidate Citizenship Requirement
US and Canadian
Fellowship Duration
12 months
Type of Fellowship
Sexual and Reproductive Medicine
Research Available
Mandatory
Clinical research
Conference Schedule
Regular multidisciplinary department conferences include journal club, and pathology/radiology case presentation conferences.
Interview Schedule
Interviews to be scheduled individually.
Fellowship Website
http://my.clevelandclinic.org/florida/departments/urology/default.aspx
Fellowship Application
Please email Fellowship Director (This email address is being protected from spambots. You need JavaScript enabled to view it.) with CV and letter of interest.

Housing Options

Prior Fellows