Rush University Medical Center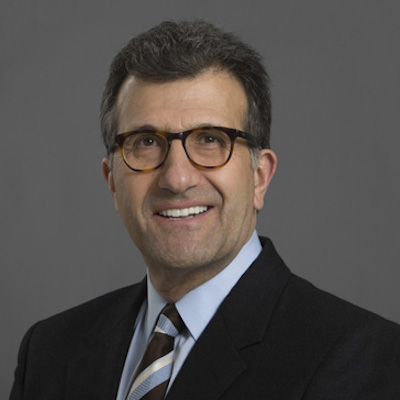 Fellowship Overview
The fellowship includes clinical training in erectile dysfunction, Peyronie's disease, male prosthetic surgery (penile and urethral), penile size enhancement with the Penuma device, male infertility, ejaculatory disorders, urethral reconstruction, buried penis, chronic genital pain and male hypogonadism. It is expected that each fellow will become proficient in management of patients with these conditions, the provider-management skill set necessary for efficient and effective outpatient care of these patients, as well as the surgical skills needed to provide appropriate care with microsurgical and reconstructive techniques.
Research Focus
Research time: it is expected that the fellow become proficient in developing protocols within the IRB process. The fellow will be expected to write papers and submit abstracts to the AUA and/or SMSNA.
Office Procedures Performed
Penile and Scrotal Duplex Ultrasound
Intracavernosal Injections
Intralesional Injections
Testosterone Pellet Insertion
Aspiration and sclerotherapy for hydroceles and large spermatoceles
Spermatic cord blocks
Surgical Procedures Performed
Penile Plication
Peyronie's partial plaque excision and grafting
Penile Fracture Repair
Priapism Shunting
Microsurgical and laparoscopic varicocele Ligation
Microdenervation of the spermatic cord
Repair for buried penis including skin graft harvest and onlay
Vasectomy Reversal/Vasoepididymostomy/Vasovasostomy
Vasectomy
TESA
Testicular Implants
Artificial Urinary Sphincter
Male Sling
Penile Implant/Prosthesis - virgin and complex repairs
Penuma insertion
Urethroplasty - excision and primary anastomosis, buccal mucosal grafting
Aquablation of the prostate and bladder outlet procedures
Fellowship position open for 2022-2023
Primary Institution
Rush University Medical Center
Chicago, IL
Fellowship Director
Laurence A. Levine, MD
This email address is being protected from spambots. You need JavaScript enabled to view it.
Candidate Citizenship Requirement
US citizens and permanent residents
Fellowship Duration
12 months
Type of Fellowship
Sexual and Reproductive Medicine and Male Genital Reconstruction
Research Available
Mandatory
Clinical research
Conference Schedule
Weekly grand rounds with Urology Department.
Interview Schedule
Interviews will be conducted individually in person or via Zoom.
Fellowship Website
https://www.rushu.rush.edu/education-and-training/graduate-medical-education/fellowship-programs/andrology-fellowship
Fellowship Application
Please contact fellowship director with the following materials:
Three letters of recommendation (including one from the applicant's program director)
Personal statement
Curriculum vitae