St. Joseph's Health Centre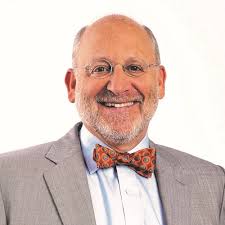 Fellowship Overview
The successful candidate will gain a wide exposure to these areas, including training in the operating room (AUS, penile prosthesis, urethroplasty, peyronies repair, female autologous fascial slings, fistula repairs, mesh removal, vasectomy reversal etc), and the clinic (included specialized clinics for male urethral strictures, urodynamics, bulking agents, intravesical botulinum toxin, and penile duplex assessment).
Research Focus
As an academic program within the Department of Surgery at Schulich, the Division of Urology is actively engaged in impactful and cutting-edge research in various subspecialty disciplines. This devotion to research crosses all urological subspecialties including andrology, male sexual health, urinary incontinence, reconstruction, oncology, endourology, pediatrics and renal transplantation.
Office Procedures Performed
Duplex Doppler Ultrasound
Intracavernosal Injections
Intralesional Injections
Urodynamics
Surgical Procedures Performed
Penile Plication
Penile Revascularization
Crural Ligation
Penile Fracture Repair
Priapism Shunting
Varicocele Ligation
Glans Fixation for SST Deformity
Vasectomy Reversal/Vasoepididymostomy/Vasovasostomy
Artificial Urinary Sphincter
Male Sling
Penile Implant/Prosthesis
Urethral Meatal Prolapse Resection
Primary Institution
St. Joseph's Health Centre
London, Ontario, Canada
Fellowship Director
Gerald Brock, MD, FRCSC
Fellowship Administrator
Kimberly Nitz
This email address is being protected from spambots. You need JavaScript enabled to view it.
Candidate Citizenship Requirement
Canadian only
Fellowship Duration
12 months
Type of Fellowship
Sexual and Reproductive Medicine
Research Available
Mandatory
Both clinical and laboratory research
Interview Schedule
Interviews will be scheduled individually.
Fellowship Website
https://www.schulich.uwo.ca/urology/education/fellowships/prosthethics_reconstructive_urology_fellowship.html
Fellowship Application
Please contact fellowship administrator.