University of British Columbia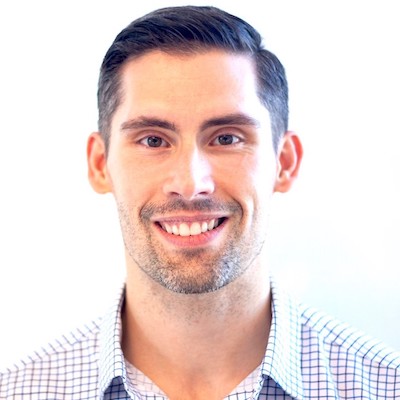 Fellowship Overview
This program functions under the direction of Dr. Ryan Flannigan and is located at the Vancouver General Hospital. This program has several areas of clinical focus:
Peyronie's Disease. Typically, over 150 men with Peyronies disease will be evaluated and treated (i.e. in-office curvature assessments, dulex ultrasound, verapamil injections, Xiaflex injections, penile traction, penile plication, plaque incision grafting, penile implants).
Erectile Dysfunction. Men are managed with a full arrange of medical, and surgical treatment (i.e. PDE5i's, ICI, VED, malleable, 2-piece and 3-piece penile implants). Opportunities will be present to attend group cognitive behavioral sessions for psychogenic or situational erectile dysfunction. Opportunities will be available to participate in sexual and reproductive needs for men with neurologic diagnoses.
Infertility patient evaluation and treatment. Treatment includes medical hormonal manipulation, microsurgical varicocele repairs, VE's, VV's, microTESE's, PESA's, TESE's, oncoTESEs and TUREDs. Opportunities will also be available for PVS and EEJ for sperm retrieval in spinal cord injured men through the Vancouver Sperm Retrieval Clinic.
Low Testosterone. Patients are evaluated and managed with a variety of therapies such as T injections, natesto, gel-based therapy, hCG and clomiphene.
Vasectomies. No scalpel vasectomies are frequently performed in the clinical setting.
Chronic scrotal pain. Patients are evaluated and treated with multi-modal therapy, spermatic cord injections, and microsurgical denervations.
Sexual Rehabilitation in cancer survivors. This program is centered with the Prostate Cancer Supportive Care Program and involves a biopsychosocial approach to treating pelvic cancer survivors and their partners for sexual dysfunction. This program over sees 3 clinical sites across the province.
Research Focus
Male Infertility: Numerous studies are investigating the mechanisms contributing to non-obstructive azoospermia. Techniques revolve around single cell investigations and multi-OMICs techniques. In vitro and regenerative techniques are being developed and utilized to further investigate and potentially treat male infertility such as tissue organoids, and 3-D bioprinting. Other avenues of research are utilizing technological applications such as machine learning.
Peyronie's research: Several studies are investigating the cellular dysfunction of Peyronie's fibroblasts, and potential genetic and immunologic mechanisms of dysfunction. Technological approaches to optimizing Peyronie's treatments are also being investigated.
Erectile Dysfunction: Engineering approaches to novel penile implant designs are being investigated.
Sexual Rehabilitation in Cancer Survivors: Prospective data collection, expansion of existing programs are being investigated.
Men's Health: Opportunities for population-based men's health exist and working with the Canadian Men's Health foundation, and collaborators in psychosocial elements of Men's Health and sexual medicine.
Office Procedures Performed
Duplex Doppler Ultrasound
Intracavernosal Injections
Intralesional Injections
Penile Deformity Assessment
Surgical Procedures Performed
Penile Plication
Penile Fracture Repair
Priapism Shunting
Varicocele Ligation
Vasectomy Reversal/Vasoepididymostomy/Vasovasostomy
Vasectomy
TESE
Penile Implant/Prosthesis
Percutaneous Sperm Extraction/Electroejaculation/Penile Vibratory Stimulation
Primary Institution
University of British Columbia
Vancouver, BC, Canada
Fellowship Director
Ryan Flannigan, MD
Fellowship Administrator
Helen Wong
This email address is being protected from spambots. You need JavaScript enabled to view it.
Candidate Citizenship Requirement
All nationalities
Fellowship Duration
24 months
Type of Fellowship
Sexual and Reproductive Medicine
Research Available
Mandatory
Both clinical and laboratory research
Conference Schedule
Conference attendance costs and all related costs including travel costs are approved at the discretion of the fellowship program director and is dependent upon availability of funding.
Interview Schedule
Interviews will be conducted individually.
Fellowship Website
https://urology.med.ubc.ca/programs/andrology/
Fellowship Application
Please contact fellowship director and administrator.