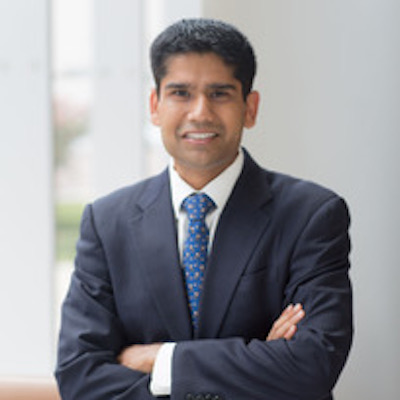 Fellowship Overview
Our men's health practice focus on infertility, sexual dysfunction, penile abnormalities, scrotal/groin pain, testosterone deficiency syndrome as well as those seeking fertility preservation. Our clinical team includes 3 subspecialty urologists, and an andrology lab director. We collaborate closely with the REI and oncologists. The clinical fellows have 80% clinical and 20% research / academic time. Fellows are exposed to ~ 4 surgical cases/day for 2 days/week. The fellows also attend 1-2 clinic days/wk with an average of ~ 50 patients/day. Every other week the fellow will have their own half day clinic. Fellows are also expected to gain experience in the andrology laboratory and learn to perform and interpret semen analysis. Fellows will learn about procedures involved in semen and testicular tissue cryopreservation. It is also expected that the fellows develop expertise in the surgical treatment of andrological problems.
Research Focus
We have a very active research program with basic science projects on human testis models to evaluate genetics of male infertility as well as dedicated laboratory space to study animal models with low testosterone and Leydig stem cells. Our clinical research focuses on the genetic basis of infertility, clinical trials evaluating Natesto, platelet-rich-plasma, effects of COVID-19 vaccine on semen, and shockwave therapy for erectile dysfunction.
Dr Ramasamy has over 250 pubmed listed publications and is committed to mentoring productive fellows. The University of Miami has one of the most academically productive andrology programs in the country, with over 20 abstracts presented at the SMSNA in 2019 and 2020 (virtually), and a similarly strong showing at the AUA.
Office Procedures Performed
Duplex Doppler Ultrasound
Intracavernosal Injections
Intralesional Injections
Testosterone Pellet Insertion
PRP Treatments/Stem Cell/Shockwave
Semen Analysis
Surgical Procedures Performed
Penile Plication
Crural Ligation
Penile Fracture Repair
Varicocele Ligation
Glans Fixation for SST Deformity
Vasectomy Reversal/Vasoepididymostomy/Vasovasostomy
Vasectomy
Oligo/Azoospermia
TESE
Testicular Implants
Artificial Urinary Sphincter
Male Sling
Percutaneous Sperm Extraction/Electroejaculation/Penile Vibratory Stimulation
Penile Implant/Prosthesis