University of South Florida Morsani School of Medicine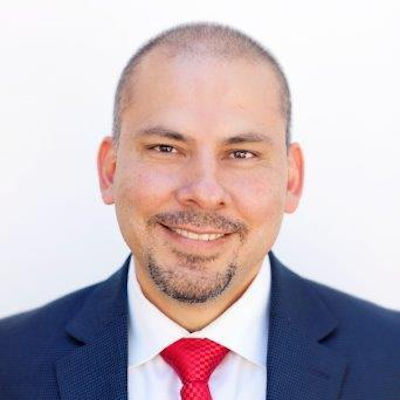 Fellowship Overview
This fellowship covers the field of Men's Health including andrology and sexual medicine, male factor infertility and male incontinence. In addition, exposure to urologic reconstructive surgery is available depending on the fellow's interest with a GURS trained attending on staff. Under the direction of Dr. Carrion, the fellowship involves training via a multidisciplinary approach to the medical and surgical management of men and women with sexual dysfunction, men with infertility and andrology conditions, and covers in-depth prosthetic surgery as well as surgical techniques for the treatment of male factor infertility and Peyronie's Disease, and surgery for complex male incontinence patients. The fellow will have full autonomy in the operating room with the opportunity to lead and teach residents all under the direction of Dr. Carrion providing expert guidance and innovative surgical techniques. Fellows will be on staff and have privileges at all associated University of South Florida institutions including Tampa General Hospital and Morsani Ambulatory Surgery Center. Fellows will also have privileges at James A. Haley Veterans Hospital. Each of these institutions will host fellow run surgeries and clinics. As a staff member at the University of South Florida Department of Urology, the fellows will take part in resident education and in their weekly educational conferences, journal clubs, and grand rounds. The fellows will also share call with the rest of the staff at USF Department of Urology. Upon completion of the program, each trainee will receive a certificate from the Sexual Medicine Society as proof of fellowship completion.
Research Focus
Research projects are chosen based on the interest and merit of the fellow under the guidance of Dr. Carrion. All aspects of sexual and reproductive medicine are welcomed as research topics. No specific topic within this field is emphasized, but clinical/laboratory research is a requirement. Support staff is available for assistance in the entire process including IRB approval, database construction, statistical analysis, etc.
Office Procedures Performed
Duplex Doppler Ultrasound
Cavernosomitry/Cavernosography
Intracavernosal Injections
Intralesional Injections
Testosterone Pellet Insertion
Cord Blocks
Surgical Procedures Performed
Penile Plication
Crural Ligation
Penile Fracture Repair
Priapism Shunting
Varicocele Ligation
Vasectomy Reversal/Vasoepididymostomy/Vasovasostomy
Vasectomy
Oligo/Azoospermia
TESE
Artificial Urinary Sphincter
Male Sling
Percutaneous Sperm Extraction/Electroejaculation/Penile Vibratory Stimulation
Penile Implant/Prosthesis
Primary Institution
University of South Florida Morsani School of Medicine
Miami, FL
Fellowship Director
Rafael Carrion, MD
This email address is being protected from spambots. You need JavaScript enabled to view it.
Fellowship Administrator
Chelsea Franco
This email address is being protected from spambots. You need JavaScript enabled to view it.
Candidate Citizenship Requirement
All nationalities
Fellowship Duration
12 months
Type of Fellowship
Sexual and Reproductive Medicine
Research Available
Mandatory
Both clinical and laboratory research
Conference Schedule
During the course of the fellowship all trainees will be required to attend and take part in local, national and international meetings, including but not limited to those hosted by the SMSNA, ISSM, FUS, SES-AUA, and the AUA. Fellows are required to submit their research abstracts to these meetings for presentations. In addition to these formal meetings, under the guidance of Dr. Carrion, the fellow will take part in the training days hosted by USF, where urologists from around the world come to watch live surgery.
Interview Schedule
Interviews will be schedule during the winter/spring of the year prior to the applicants' senior year of residency training. A decision will be provided that same summer, providing the incoming fellow an entire year to obtain a Florida Medical Training License and plan for the move to Tampa. To schedule an interview, please email the fellowship director and administrator.
Fellowship Website
http://health.usf.edu/medicine/urology/index.htm
Fellowship Application
Applications should be sent directly to the fellowship director and administrator, please include:
CV
Letter of interest in the field
Fellowship year applying for
No letter of recommendation and personal statement are necessary.