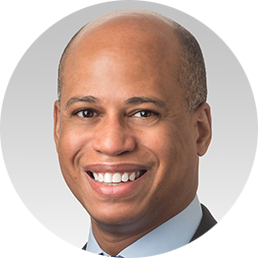 Director
Nelson E. Bennett Jr., MD
Dr. Nelson Bennett is an Associate Professor of Urology at Northwestern University Feinberg School of Medicine with a clinical and research focus on Male Sexual Medicine and Surgery. He graduated from Mercer University with a degree Biomedical Engineering. He completed his medical degree from University of Pittsburgh School of Medicine and then went on to complete a residency in Urologic Surgery at the University of Pittsburgh Medical Center. After finishing a 2-year fellowship at Memorial Sloan-Kettering Cancer Center in Sexual Medicine and Surgery, he joined the faculty at the Lahey Clinic in Massachusetts before joining the faculty at Northwestern in 2016. In addition to serving as an Associate Professor at the Feinberg School of Medicine, he is the Co-Director of the Andrology Fellowship.
Dr. Bennett has been actively involved as a leader in numerous national and international organizations. He is an Associate Editor of the Journal of Sexual Medicine, as well as a reviewer for numerous peer-reviewed journals. He is a former Treasurer of the Sexual Medicine Society of North America (SMSNA) and an active committee member of the International Society for Sexual Medicine (ISSM). He serves as a section leader on the Core Curriculum Committee of the American Urologic Association (AUA), and is a member of the National Medical Association (NMA).
View Biography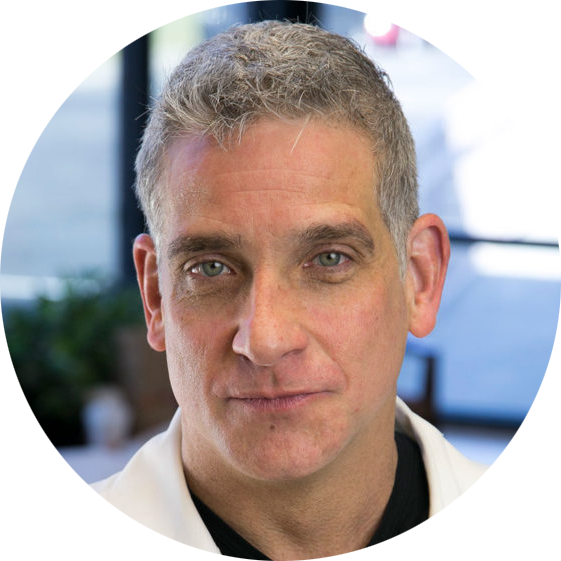 Director
Brian S. Christine, MD
Dr. Brian Christine earned his MD degree from Emory University in Atlanta, Ga.He then completed his Residency in Urology at the University of Alabama at Birmingham.Following Residency, he joined a large private practice Urology group, Urology Centers of Alabama, located in the green, rolling hills of Birmingham, Al.Initially Dr. Christine practiced general urology treating urologic cancers, kidney stones, and female urology in addition to male sexual dysfunction.
However, he became especially interested in men's sexual health and prosthetic urology after his first five years in practice. Dr. Christine made the commitment to pursue excellence in these fields and sought out specialized training in the medical and surgical treatment of men's sexual health, spending time with recognized leaders in the field operating, observing, and learning. Today, his practice is exclusively centered on erectile dysfunction, Peyronie's disease (curvature of the penis with an erection), premature ejaculation, low testosterone, male genital aesthetic surgery (circumcision, scrotal aesthetics, penile girth/length enhancement), erectile dysfunction in patients who have undergone female-to-male gender reassignment, and the treatment of urinary incontinence following radical prostatectomy. Dr. Christine's practice is recognized here in the United States and internationally as a true Center of Excellence. He has treated patients from throughout the U.S. and from beyond his country's boarders. Dr. Christine's surgical volume is among the highest in the world; the number of surgeries he performs annually for erectile dysfunction, to correct penile curvature, and to treat male stress urinary incontinence place his skill at the highest level. He is a sought-after expert and routinely is asked by medical device companies to give his opinions and insights to help improve existing prosthetic implants and develop future devices.
A passionate educator, Dr. Christine hosts urologists from the United States and the world over who travel to Birmingham to observe him in the operating room. He has authored or coauthored articles on surgical treatment, he lectures as an invited specialist, and he travels extensively to demonstrate surgical techniques. As a member of the Sexual Medicine Society of North America, the International Sexual Medicine Society, the European Association of Urology, and the International Continence Society, Dr. Christine works to contribute to the knowledge of others and to continue to learn.
View Biography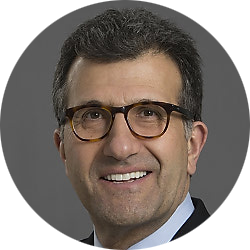 Director
Laurence Levine, MD
Laurence A. Levine, MD is Professor in the Department of Urology at Rush University Medical Center in Chicago, Illinois. Dr Levine received his MD from the University of Colorado Medical School in Denver, followed by a residency in urology at Brigham and Women's Hospital–Harvard Medical School in Boston, Massachusetts. He is board certified in urology.
Dr Levine's research interests include multiple areas of men's health, including Peyronie's disease, erectile dysfunction, male hypogonadism, urethral strictures, and chronic genital pain.
Dr Levine has authored or coauthored book chapters, abstracts, and more than 160 articles published in peer-reviewed journals, including The Journal of Urology, The Journal of Sexual Medicine, and Asian Journal of Andrology. He has authored 2 books on Peyronie's disease entitled Peyronie's Disease: A Guide to Clinical Management (Humana Press) and Understanding Peyronie's Disease: A Treatment Guide for Curvature of the Penis (Addicus Books, Inc.). He serves on the editorial advisory board of The Journal of Sexual Medicine and is a reviewer for several journals, including the British Journal of Urology International, Urology, The Journal of Urology, and The Journal of Sexual Medicine.
He is a past President of the Sexual Medicine Society of North America and the Chicago Urological Society. He is a member of the Sexual Medicine Society of North America, American Association of Clinical Urologists, American Urological Association, Society of Genitourinary Reconstructive Surgeons, and International Society for Sexual and Impotence Research. He received a Lifetime Achievement Award from the Sexual Medicine Society of North America in 2015 and has been listed as a Top Doctor in Chicago for the past 16 years.
View Biography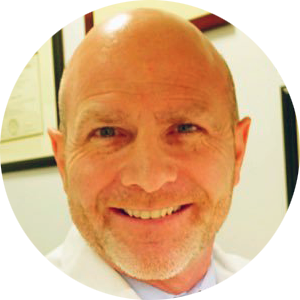 Director
John P. Mulhall, MD
John P. Mulhall, MD, is the Director of the Male Sexual & Reproductive Medicine Program, and Director of the Sexual Medicine Research Laboratory at Memorial Sloan Kettering Cancer Center in New York City. He holds an adjunct position as professor of urology in the Department of Urology at Weill Cornell Medical College. He completed his urology residency training at University of Connecticut Health Center, and his Sexual/Reproductive Medicine & Surgery Fellowship training at Boston University Medical Center.Dr. Mulhall is involved in clinical and laboratory research activities. He has spent more than a decade studying prostatectomy associated ED and Peyronie's disease in the laboratory and in clinical studies. Dr Mulhall's basic research interests include defining the pathobiology of Peyronie's disease fibroblasts and erectile function preservation in cavernous nerve injury models. His clinical research is currently focused on predictors of post-prostatectomy erectile function recovery, pelvic radiation associated ED, penile structure imaging, as well as the design and conduct of drug trials in sexual medicine.
Dr. Mulhall has more than 170 papers published in peer-reviewed journals, and has published the books, Contemporary Management of Urologic Emergencies (1999), Sexual Function In The Prostate Cancer Patient (2009) and recently published a book for men with prostate cancer titled Saving Your Sex Life: A Guide For Men With Prostate Cancer (2008) He has contributed numerous book chapters. He was editor-in-chief of the review journal Current Sexual Health Reports until the end of 2007. He is also an Associate Editor for The Journal of Sexual Medicine and Reviews in Urology, and has served on the editorial board of The Journal of Urology.
View Biography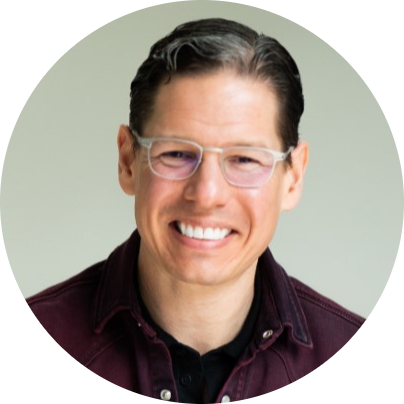 Director
Alexander Pastuszak, MD, PhD
Alexander W. Pastuszak, MD, PhD, is Chief Clinical Officer of Vault Medical Services and Assistant Professor of Urology at the University of Utah, with over 15 years experience in healthcare delivery and clinical and basic sciences research. Dr. Pastuszak earned his undergraduate degree at Yale University and completed his MD and PhD at the University of California, San Francisco. He completed his urology residency at Baylor College of Medicine and a fellowship in male reproductive medicine and surgery with Drs. Larry I. Lipshultz and Dolores J. Lamb, also at Baylor College of Medicine.
Dr. Pastuszak specializes in the treatment of male infertility, as well as male and female sexual dysfunction. As Chief Medical and Scientific Officer of Vault Health, Dr. Pastuszak oversaw a national clinical practice and clinical as well as research and development and special projects at the company. His clinical and basic science research focuses on men's health, with his laboratory investigating the genetic factors that cause male infertility, erectile dysfunction, and Peyronie's disease. He has received numerous awards for his work, most recently including continuing NIH funding as well as the Urology Care Foundation Rising Stars in Urology award. Dr. Pastuszak has authored over 140 peer-reviewed articles and numerous book chapters on men's reproductive and sexual health, and is editor of two textbooks on male and female sexual health.
Dr. Pastuszak is an internationally regarded speaker and key opinion leader in the healthcare space, and regularly shares his time and knowledge with the general public through regular media interviews and blog posts. He is also an entrepreneur, having founded companies in the digital health and personal protection spaces, and advises a number of companies in the healthcare and medical device spaces.
View Biography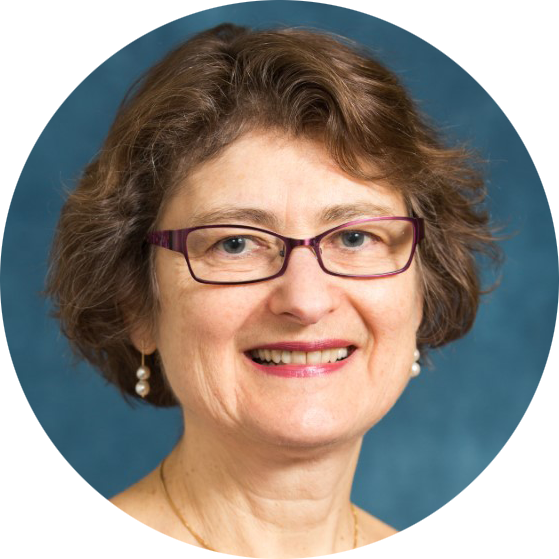 Director
Daniela Wittmann, PhD, MSW
Dr. Wittmann is an Associate Professor of Urology and Adjunct Associate Professor of Social Work. She is a lead faculty in the Brandon Prostate Cancer Survivorship Program with clinical and research interest is sexual health and quality of life in cancer survivorship. She uses mixed methods to understand issues in cancer survivorship care and to evaluate interventions designed to improve patients' and partners' outcomes. She is faculty in the Mixed Methods Research Program at the University of Michigan.
View Biography