01
SMSNA Member Discussion Forum
02
Become an SMSNA Member!
03
Resources for Advanced Practice Providers
04
New SMSNA Prosthetic Urology Surgical Video Available!
*Video is sponsored content* Comprehensive sexual health education has many benefits including reducing the transmission of HIV and other sexually transmitted infections (STIs) as well as the number ...
Read More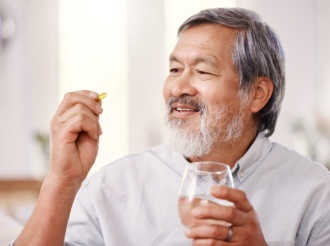 Testosterone is a hormone that supports growth, development, and primary and secondary male sex characteristics. When men have low testosterone, they can develop symptoms such as low energy, low sex d...
Read More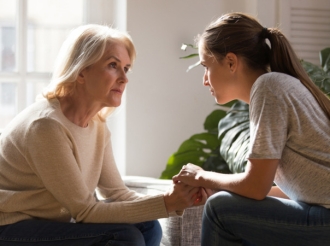 Discussions between young people and their parents, health care providers, or other influential figures about sexual health can have many positive effects. These conversations can help educate young p...
Read More
Show All News
Monthly Question
Should government health insurance (Medicare/Medicaid) pay for gender-affirming care and surgery?
Efficacy of RestoreX Penile Traction Therapy in Improving Penile Length and Erectile Function Post Prostatectomy
Microbiome of the Primary Penile Implant: A Comparison Pilot Study with Worrisome Results at the Pump Space
Do Prior Anti-incontinence Procedures Influence the Success of Artificial Urinary Sphincter Placement?
A Comprehensive Assessment of Current Penile Prosthesis Reimbursement Guidelines for Insurance Plans Nationwide
Treating Persistent Post-prostatectomy Erectile Dysfunction and Climacturia: Concurrent Placement of an Inflatable Penile Prosthesis and Mini-jupette Male Sling
Short-acting Exogenous Testosterone Appears to have a Lesser Effect on Gonadotropins Compared to Long-acting Testosterone: A Pilot Study Using Mouse Models
Insertion of Inflatable Penile Prosthesis with Counter Incision for Reservoir Placement
Penile Prosthesis Insertion in the Era of Antibiotic Stewardship: Are Postoperative Antibiotics Necessary?
Initial Experience with the Boston Scientific Tactra Semi-Rigid Penile Prosthesis: A Multi-Institutional Case Series
Placement of Penile Prosthesis w/ Plaque Incision & Grafting for Correction of Penile Deformity in Men with Peyronie's Disease and Drug Refractory ED: AKA IPP W/ PIG
Impact of Antimicrobial Dipping Solutions on Post-Operative Infection Rates in Diabetic Patients Undergoing Primary Insertion of a Coloplast Titan Inflatable Penile Prosthesis
Placement of a Malleable Penile Prosthesis in the Penoscrotal and Subcoronal Approaches
An Evidence-Based Analysis of Ingredients in Popular Supplements for Low Testosterone
A Trial of Low-Intensity Shockwave Therapy for Penile Rehabilitation After Radical Prostatectomy
Optimization of handheld Wand to Activate a Shape Memory Penile Prosthesis
24th Annual Fall Scientific Meeting