01
SMSNA Member Discussion Forum
02
Become an SMSNA Member!
03
SMSNA 24th Annual Fall Scientific Meeting
04
SMSNA 28th Annual Scientific Program at the AUA
Hysterectomy, a surgery to remove a woman's uterus, is typically performed to treat benign (noncancerous) conditions such as abnormal or painful uterine bleeding in women who no longer desire childbea...
Read More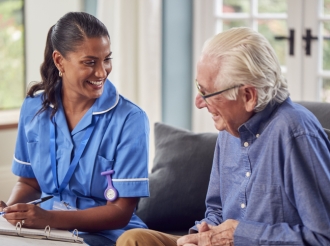 Advanced practice providers (APPs) play an important role in urology, particularly in the sphere of men's sexual health. An ageing workforce and patient population, a shortage of practicing urologists...
Read More
Vaginal dryness can have a negative impact on a person's sexual health and overall well-being. It can make sex uncomfortable or painful, cause burning or itching in the vulva, and can even cause bleed...
Read More
Show All News
Monthly Question
Should government health insurance (Medicare/Medicaid) pay for gender-affirming care and surgery?
Short-acting Exogenous Testosterone Appears to have a Lesser Effect on Gonadotropins Compared to Long-acting Testosterone: A Pilot Study Using Mouse Models
An Evidence-Based Analysis of Ingredients in Popular Supplements for Low Testosterone
Placement of a Malleable Penile Prosthesis in the Penoscrotal and Subcoronal Approaches
A Comprehensive Assessment of Current Penile Prosthesis Reimbursement Guidelines for Insurance Plans Nationwide
Optimization of handheld Wand to Activate a Shape Memory Penile Prosthesis
Penile Prosthesis Insertion in the Era of Antibiotic Stewardship: Are Postoperative Antibiotics Necessary?
Efficacy of RestoreX Penile Traction Therapy in Improving Penile Length and Erectile Function Post Prostatectomy
Initial Experience with the Boston Scientific Tactra Semi-Rigid Penile Prosthesis: A Multi-Institutional Case Series
Placement of Penile Prosthesis w/ Plaque Incision & Grafting for Correction of Penile Deformity in Men with Peyronie's Disease and Drug Refractory ED: AKA IPP W/ PIG
Do Prior Anti-incontinence Procedures Influence the Success of Artificial Urinary Sphincter Placement?
Insertion of Inflatable Penile Prosthesis with Counter Incision for Reservoir Placement
Treating Persistent Post-prostatectomy Erectile Dysfunction and Climacturia: Concurrent Placement of an Inflatable Penile Prosthesis and Mini-jupette Male Sling
A Trial of Low-Intensity Shockwave Therapy for Penile Rehabilitation After Radical Prostatectomy
Microbiome of the Primary Penile Implant: A Comparison Pilot Study with Worrisome Results at the Pump Space
Impact of Antimicrobial Dipping Solutions on Post-Operative Infection Rates in Diabetic Patients Undergoing Primary Insertion of a Coloplast Titan Inflatable Penile Prosthesis
SMSNA Webinar Series: Penile Prosthesis Considerations in the MSM Population
SMSNA Webinar Series: Testosterone and Cardiovascular Disease
SMSNA Webinar Series: Women in Prosthetic Urology | Mentorship, Sponsorship and Career Advancement
Thank You to Our Sponsors