Antidepressant Trintellix Has Fewer Sexual Side Effects, Study Finds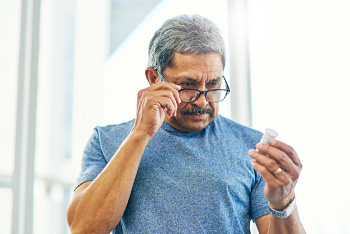 Sexual problems – such as low desire, poor arousal, and orgasm difficulties - are common side effects of some antidepressants. However, patients experiencing these effects may have a new alternative.
The U.S. Food and Drug Administration (FDA) has approved new labelling for a drug called Trintellix (vortioxetine), which may relieve depression symptoms with fewer sexual side effects.
Trintellix is prescribed to adults with major depressive disorder (MDD).
Researchers conducted an 8-week trial involving 447 patients who had been managing MDD with one of the following selective serotonin reuptake inhibitors (SSRIs): citalopram, paroxetine, or sertraline. The participants were also experiencing sexual side effects from their medication.
For the study, the participants switched their medication to either Trintellix or escitalopram. They also completed a sexual function assessment questionnaire at the start of the study and again eight weeks later.
When researchers analyzed the data, they found that the patients who took Tintrellix had better scores on the questionnaire. This meant that their sexual function improved over the study period.
In addition, the patients' improvements with depression were maintained.
"Sexual dysfunction is one of the most common and bothersome side effects patients with depression struggle with when prescribed an SSRI," said lead investigator Dr. Anita Clayton in press statement.
She added, "We designed the study to specifically look at these troublesome side effects. Changing to a medication with potentially fewer sexual side effects, while not losing progress in treating depression, provides an important option for patients with depression."
Resources
Healio.com
"Expanded label shows Trintellix effective for SSRI-emergent sexual dysfunction"
(October 25, 2018)
https://www.healio.com/psychiatry/depression/news/online/%7Be4fb8ffd-4fa1-402b-a770-a231ad32f88d%7D/expanded-label-shows-trintellix-effective-for-ssri-emergent-sexual-dysfunction
MD Magazine
Rossi, Krista
"Label Update Shows Vortioxetine as Effective for Treatment-Emergent Sexual Dysfunction"
(October 22, 2018)
https://www.mdmag.com/medical-news/label-update-shows-vortioxetine-effective-treatmentemergent-sexual-dysfunction
MPR
Han, Da Hee, PharmD
"Vortioxetine Beats Escitalopram in Improving SSRI-Induced Sexual Dysfunction"
(October 22, 2018)
https://www.empr.com/news/trintellix-ssri-sexual-dysfunction-escitalopram-lexapro-study-labeling-update/article/809068/
PR Newswire
"New Data Added to TRINTELLIX® (vortioxetine) Labeling Demonstrated Superiority Over Escitalopram in Improving SSRI-Induced Sexual Dysfunction in Patients with Major Depressive Disorder"
(Press statement. October 22, 2018)
https://www.prnewswire.com/news-releases/new-data-added-to-trintellix-vortioxetine-labeling-demonstrated-superiority-over-escitalopram-in-improving-ssri-induced-sexual-dysfunction-in-patients-with-major-depressive-disorder-300734891.html
Other Popular Did You Know? Articles