Cancer Patients and Doctors Don't Always Discuss Sexual Health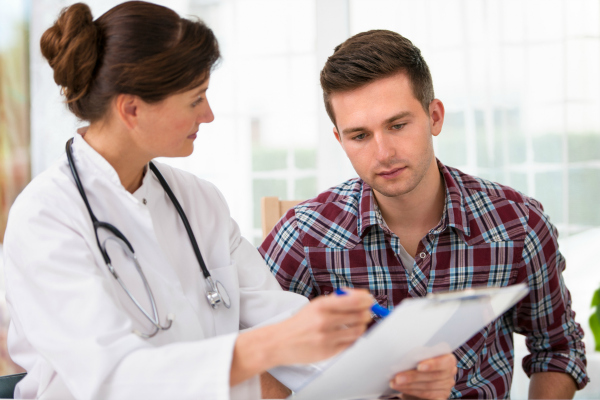 Cancer and its treatment can lead to a number of sexual problems, such as erectile dysfunction (ED) for men and painful intercourse for women. And sexual issues can occur even if the cancer does not affect an area of the body typically associated with sex.
Unfortunately, sexual health is not always a discussion topic between healthcare providers and cancer patients.
In a recent survey of 4,181 cancer patients in France, about 55% of respondents said that nobody on their healthcare team had initiated such a discussion.
The participants were surveyed about two years since their cancer diagnosis. They ranged in age from 18 to 82 years old. Forty-eight percent were men; 52% were women.
Just under a quarter of the respondents said they had talked about sexual health with a doctor. Twenty-two percent said they did not wish to discuss it. Patients showed a greater reluctance to talk about it as they got older.
Conversations about sexual health were more common for patients with prostate and cervical cancer.
Overall, women were less likely than men to have a sexual health discussion with their doctor, but were more likely initiate the discussion themselves.
The study was published online in September 2016 in the Journal of Sexual Medicine.
If you or your partner are experiencing sexual issues due to cancer, don't hesitate to talk to your healthcare provider. Most likely, there are ways to manage your symptoms so that you can enjoy intimacy again.
The Journal of Sexual Medicine
Charif, Ali Ben, PhD, et al.
"Patient Discussion About Sexual Health With Health Care Providers After Cancer—A National Survey"
(Full-text. First published online: September 26, 2016)
http://www.jsm.jsexmed.org/article/S1743-6095(16)30407-6/fulltext
Other Popular Did You Know? Articles