Cognitive Behavioral Therapy May Benefit Men with Hypersexual Disorder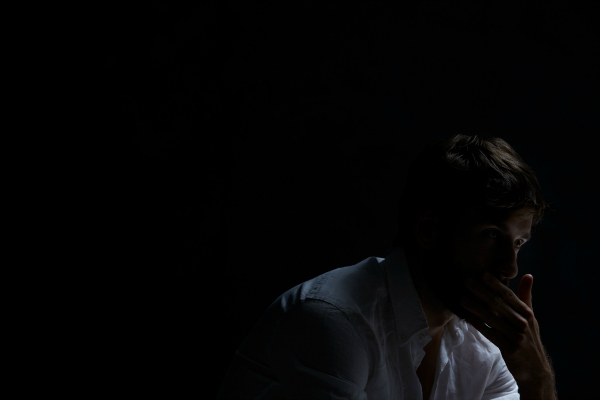 A small study has found that cognitive behavioral therapy could be a useful way to treat hypersexual disorder.
People with hypersexual disorder have excessive thoughts of sex that can cause them to act impulsively and take sexual risks without thinking through the consequences of their actions. These thoughts and actions are often a response to stress, depression, or anxiety. (Note: Hypersexual disorder does not include paraphilias – sexual excitement from objects that aren't typically considered arousing.)
Cognitive behavioral therapy is a type of talk psychotherapy that aims to help patients become more aware of their thinking and develop constructive ways to respond to challenging behavior. It is often used to treat patients with depression, anxiety, and substance abuse.
In the study, 10 men in Sweden (average age: 39 years) with hypersexual disorder participated in group cognitive behavioral therapy. They learned about impulse control, mindfulness, and stress management. Some men attended 7 sessions; the rest attended 10. All completed questionnaires about their progress.
Throughout the therapy period, the men reported fewer hypersexual symptoms and exhibited fewer "problematic sexual behaviors." About 93% attended therapy regularly and many were satisfied with the treatment.
Because the sample size was small, the authors cautioned that their results were just preliminary. Future studies involving more people and a comparison group are needed before therapy can be recommended for hypersexual disorder.
The study was published online in June in the Journal of Sexual Medicine.
Resources
The Journal of Sexual Medicine
Hallberg, Jonas MSc, et al.
"A Cognitive-Behavioral Therapy Group Intervention for Hypersexual Disorder: A Feasibility Study"
(Full-text. Published online: June 8, 2017)
http://www.jsm.jsexmed.org/article/S1743-6095(17)31190-6/fulltext
PsychCentral
Martin, Ben, Psy.D.
"In-Depth: Cognitive Behavioral Therapy"
(Last reviewed: July 17, 2016)
https://psychcentral.com/lib/in-depth-cognitive-behavioral-therapy/