Disorderly Homes Linked to Low Sexual Interest in Older Men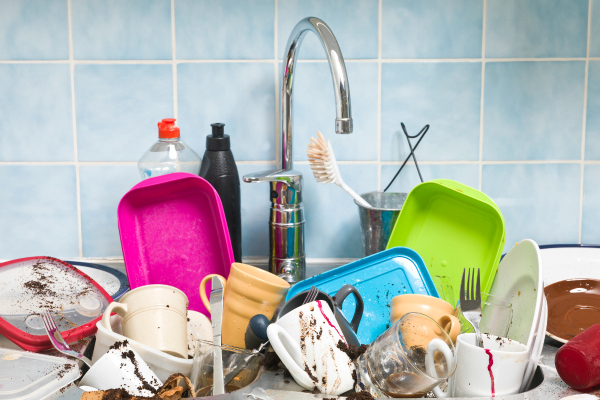 Older men may find that their sexual interest wanes when their house is messy, dirty, or in need of repairs, new research reveals.
In a study of 955 older, heterosexual couples, about 40% of men in disorderly homes said they had felt less interested in sex during the previous year. For men overall, the rate was about 25%.
These rates were calculated after considering other factors that can contribute to sexual problems, like chronic illnesses.
The University of Toronto researchers based their findings on data from the 2010 U.S. National Social Life, Health, and Aging Project (NSHAP). At least one member of each couple was between the ages of 62 and 90. All the couples were either married or living together. NSHAP interviewers talked to each couple and visited the home.
It wasn't clear why disorderly homes were linked to low sexual interest in these men. However, co-author James Iveniuk, PhD of the Della Lana School of Public Health at the University of Toronto offered a suggestion.
"An unkempt home may be a stressor that reduces interest in sex, as well as signaling the inappropriateness of one's home as a place for sexual activity," he said in a press release.
Co-author Laura Upenieks added that with more seniors staying in their homes longer, "households should be prudent points of intervention for assisting older adults, which could spur wide-ranging benefits within and beyond the bedroom."
The study was published in May in The Gerontologist.
Resources
The Gerontologist
Schafer, Markus H., PhD, et al.
"Putting Sex Into Context in Later Life: Environmental Disorder and Sexual Interest Among Partnered Seniors"
(Abstract. May 10, 2017)
https://academic.oup.com/gerontologist/article-abstract/doi/10.1093/geront/gnx043/3813317/Putting-Sex-Into-Context-in-Later-Life
University of Toronto
"Connection found between low sexual interest and household disorder"
(Media release. May 11, 2017)
https://media.utoronto.ca/media-releases/connection-found-between-low-sexual-interest-and-household-disorder/
Other Popular Did You Know? Articles