Gender Variance in Children with ADHD and Autism Spectrum Disorders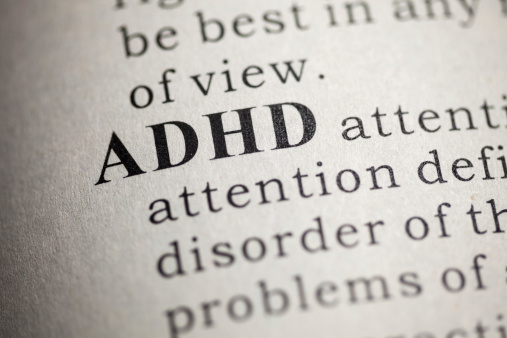 Gender variance – the desire to be another gender – seems more likely in children with autism spectrum disorders (ASD) or attention deficit hyperactivity disorder (ADHD), according to research published in the Archives of Sexual Behavior.
The study analyzed a group of children between the ages of 6 and 18. The children had ASD, ADHD, or another type of neurodevelopmental disorder.
The researchers found that when compared to children without ASD or ADHD, children on the autism spectrum were over seven times more likely to have gender variance. Children with ADHD were over six times more likely.
The children with gender variance tended to have higher rates of depression and anxiety, too.
The study was led by Dr. John Strang of the Children's National Medical Center in Washington DC.
"In ADHD, difficulties inhibiting impulses are central to the disorder and could result in difficulty keeping gender impulses 'under wraps' in spite of internal and external pressures against cross-gender expression," Dr. Strang said in a press release.
He added, "Children and adolescents with autism spectrum disorders may be less aware of the social restrictions against expressions of gender variance and therefore less likely to avoid expressing these inclinations. It could also be theorized that excessively rigid or 'black and white' thinking could result in such a child's rigidly interpreting mild or moderate gender nonconforming inclinations as more intense or absolute."
To learn more about gender identity in children, please click here.
Resources
Archives of Sexual Behavior
Strang, John F., et al.
"Increased Gender Variance in Autism Spectrum Disorders and Attention Deficit Hyperactivity Disorder"
(Abstract. March 2014)
http://link.springer.com/article/10.1007/s10508-014-0285-3
HealthDay
Preidt, Robert
"Autism, ADHD Tied to Gender Concerns in Some Kids: Study"
(March 12, 2014)
http://consumer.healthday.com/kids-health-information-23/attention-deficit-disorder-adhd-news-50/briefs-emb-3-12-gender-identity-issues-adhd-autism-archives-of-sexual-behavior-release-batch-1179-685744.html
Springer
"Wishing to be another gender: links to ADHD and autism spectrum disorders"
(Press release. March 12, 2014)
http://www.springer.com/about+springer/media/springer+select?SGWID=0-11001-6-1457451-0