Mothers' Stress Could Reduce Couples' Sexual Satisfaction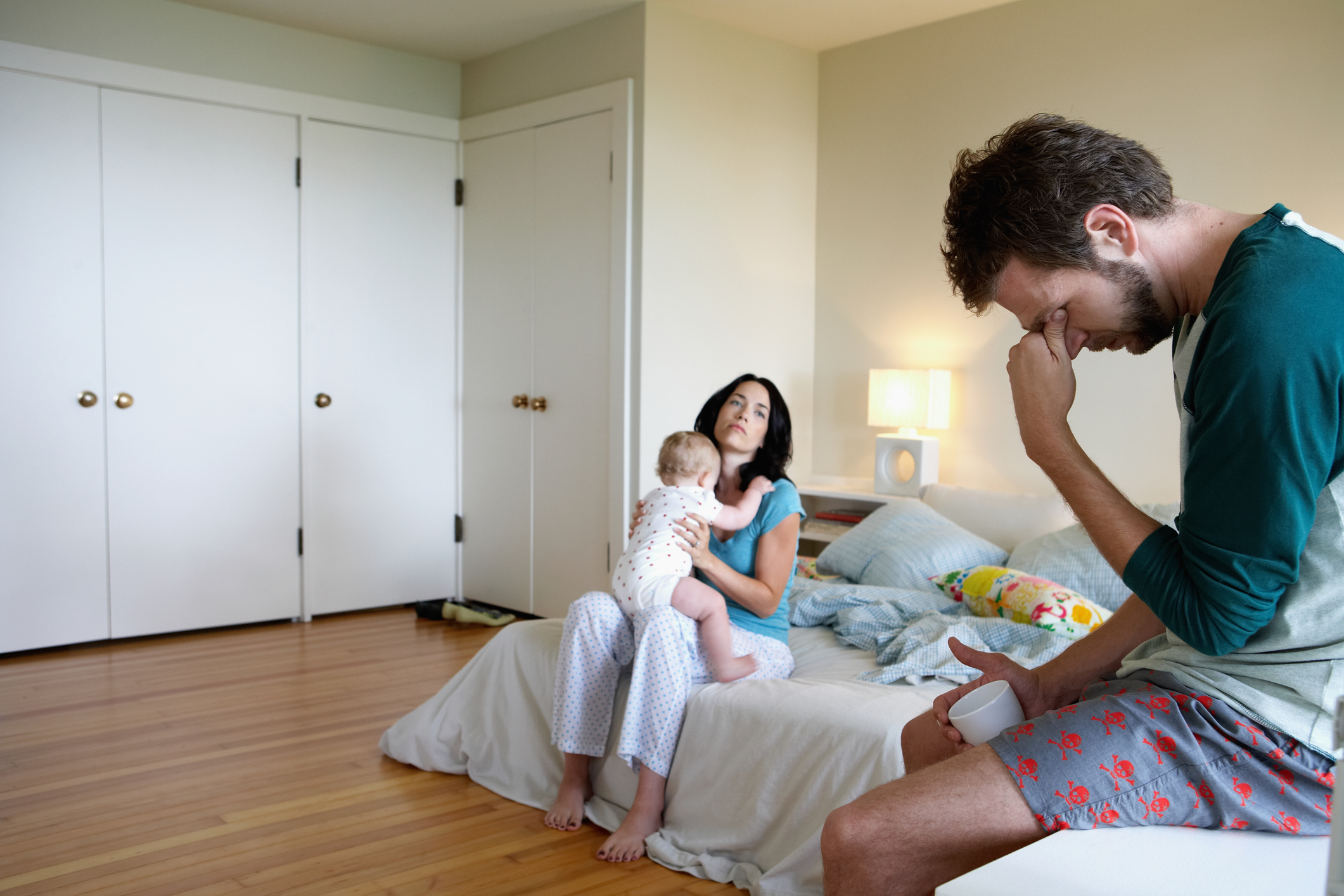 A new mother's stress could affect the sexual satisfaction of both parents, according a new study from Penn State researchers.
The team worked with 169 new parents who answered questions about their stress levels six months after the birth of their baby. Six months later, they provided information about their sexual satisfaction.
Overall, the couples were only "somewhat satisfied" with their sex lives. The stress of parenting was related to lower sexual satisfaction for mothers than for fathers. When mothers were more stressed, their partners reported less satisfaction. However, the reverse was not true. Fathers' parenting stress did not seem to affect the mothers' sexual satisfaction.
In an interview with PennState News, doctoral student and researcher Chelom E. Leavitt explained that new mothers tend to play a larger role in taking care of a newborn. They may also feel pressure to be the "perfect mother."
"When new moms feel fatigued by the added responsibilities of parenting, they may feel less sexual. The sexual relationship is interdependent, so when a mom feels greater stress due to parenting, not only is her sexual satisfaction diminished, the dad's sexual satisfaction is also affected," Levitt said.
What can new parents do?
Being open about stress is the first step. Taking care of a new baby is often overwhelming, but new parents may feel reluctant to seek help. Asking relatives, friends, and neighbors for a hand with babysitting or day-to-day chores can go a long way to relieve some pressure and give new parents time for themselves as a couple.
The study was published online in April in the journal Sex Roles.
Resources
PennState News
Indivero, Victoria M.
"Mothers' parenting stress impacts both parents' sexual satisfaction"
(May 26, 2016)
http://news.psu.edu/story/412473/2016/05/26/research/mothers-parenting-stress-impacts-both-parents-sexual-satisfaction
Sex Roles
Chelom E. Leavitt, et al.
"Parenting Stress and Sexual Satisfaction Among First-Time Parents: A Dyadic Approach"
(Abstract. Published online: April 12, 2016)