Neurotic Men May Struggle More After Prostate Cancer Surgery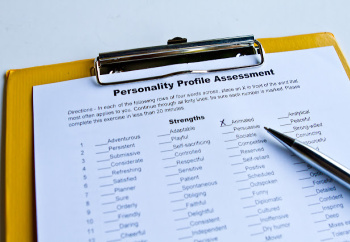 How well a man recovers from prostate cancer surgery might depend on his personality, according to new research.
In a study of 761 men in Norway, scientists determined that men who scored highly on assessments of neuroticism were more likely to struggle with side effects after radical prostatectomy (surgical removal of the prostate gland).
Such side effects included erectile dysfunction (ED), urinary leakage, and bowel problems.
Neurotic people tend to be worriers, and view the world as a stressful, threatening place. Their feelings are easily hurt, and they may experience mood swings or hypochondria.
The men in the study were assessed about three years after their prostate cancer surgery. About 22% of the men were considered highly neurotic. They tended to have more severe ED, urinary, and bowel symptoms after surgery than men with low scores on neuroticism assessments.
"This is a real effect, and doctors need to take account of this, in the same way that we would take physical factors into account before and after cancer treatment," said lead researcher Dr. Karol Axcrona in a press release.
"This means we may need better advance personality testing for identification and counselling, and perhaps a more specialised follow-up of those men who might be at risk of poorer outcomes. We believe the increased risk of adverse events is likely to impede the overall patient recovery, although the study was not designed to measure that," Dr. Axcrona added.
The findings were presented at the March 2019 Congress of the European Association of Urology in Barcelona.
Resources
Eurekalert! / European Association of Urology
"Study suggests personality tests may improve care for prostate cancer patients"
(Press release. March 15, 2019)
https://www.eurekalert.org/pub_releases/2019-03/eaou-ssp031319.php
Medscape Medical News
Osterweil, Neil
"Worry After Prostatectomy a Self-fulfilling Prophecy"
(March 21, 2019)
https://www.medscape.com/viewarticle/910720
Psychology Today
"Neuroticism"