New Parents' Sexual Concerns Could Affect Relationship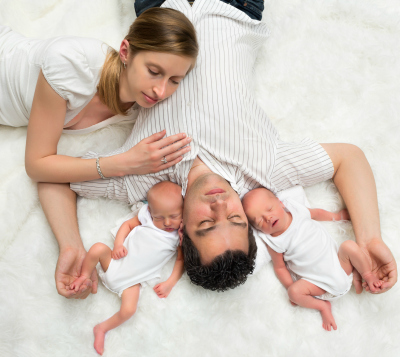 New parents have a number of adjustments to make when their bundle of joy arrives, including sexual ones. But which sexual concerns are the most common? And how might they affect a couple's relationship?
Researchers from Dalhousie University in Canada investigated those questions in a recent Journal of Sexual Medicine study.
The research team surveyed 239 new parent couples whose baby was between three and twelve months old. Each partner completed the survey separately.
Most parents had concerns about frequency of intercourse, sleep deprivation, and the effects of breastfeeding. Physical recovery from childbirth, changes in body image, mood swings, and childrearing duties were also on the parents' minds. Fathers tended to be more concerned about mismatches in sexual desire.
The study authors explained that sexual concerns can take their toll on new parents' relationships.
"Having a large number of postpartum sexual concerns and feeling distressed by them could contribute to feelings of being overloaded and isolated and could interfere with dyadic coping (i.e. working together as a couple) during this time," they wrote.
They added that decreased intimacy could lead to lower relationship satisfaction.
If you're a new parent, don't hesitate to discuss any sexual concerns with your doctor. And while it may be easier said than done, try to take time out for just you and your partner. Don't be afraid to ask for help, even if it's just asking a relative for a night of babysitting. Keeping your relationship a priority can make you a stronger couple and foster intimacy.
Resources
The Journal of Sexual Medicine
Schlagintweit, Hera E., BA, et al.
"A New Baby in the Bedroom: Frequency and Severity of Postpartum Sexual Concerns and Their Associations With Relationship Satisfaction in New Parent Couples"
(Full-text. Published online: August 31, 2016)
http://www.jsm.jsexmed.org/article/S1743-6095(16)30371-X/fulltext
Other Popular Did You Know? Articles