Sexual Problems After Pelvic Cancer Might Affect Men's Mental Health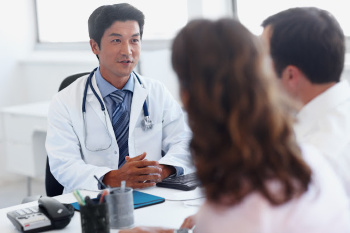 After treatment for pelvic cancer (such as prostate cancer), men often face sexual difficulties, such as erectile dysfunction. While oncologists do their best to preserve sexual function as much as possible, most men still have some sexual adjustments to make afterward.
These changes can have psychological consequences as well as physical ones. Men may feel like some of their masculine identity has been lost, leading to feelings of inadequacy and shame. Related anxiety and depression can take a toll on their mental health.
In March 2019, researchers discussed the psychological effects of pelvic cancer treatment in the journal Sexual Medicine Reviews. They analyzed 51 medical studies on the subject.
Several themes emerged:
Concerns about body image, sexual performance, and fertility were common.
Patients and partners may have "overly optimistic expectations" about sexual outcomes after treatment.
Gay and bisexual men may struggle with the need to "reinvent [themselves] sexually" because of changed sexual roles.
Survivors of childhood cancer may experience delays in sexual and social development.
If you or your partner are coping with sexual changes after cancer treatment, please know that you are not alone. Try to stay patient, communicate with your partner, and be open to exploring different ways to stay intimate.
And don't hesitate to seek support or counseling. Therapy can help restore your confidence, build your self-esteem, and strengthen your relationship with your partner.
Resources
Sexual Medicine Reviews
Twitchell, David K., BA, et al.
"Psychological Impacts of Male Sexual Dysfunction in Pelvic Cancer Survivorship"
(Full-text. Article in press. Published online: March 26, 2019)
https://www.smr.jsexmed.org/article/S2050-0521(19)30010-1/fulltext
Other Popular Did You Know? Articles