Tramadol May Be Effective for Men with Premature Ejaculation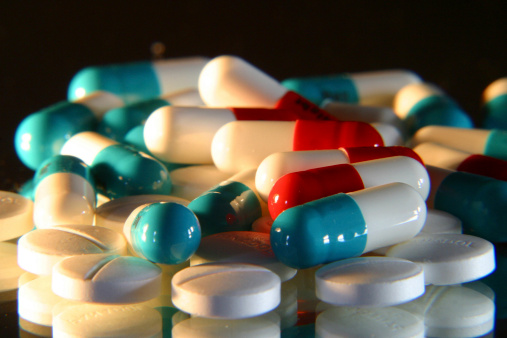 A painkiller called tramadol may help men with premature ejaculation (PE) "last" longer during vaginal intercourse, according to a new study.
PE occurs when men climax before they want to, usually between one and three minutes. It's thought to have both physical and psychological causes and can be quite frustrating for couples.
Tramadol is usually prescribed for moderate to severe pain. However, researchers have discovered that it may also help men with PE delay ejaculation, if taken two to four hours before sex. Tramadol has not been approved for treatment of PE, so some doctors prescribe it "off label" for this purpose.
Recently, a group of scientists from the University of North Carolina reviewed eight medical studies to learn more about the effectiveness of tramadol for PE. They found that the drug can lengthen the amount of time between vaginal penetration and climax. Men taking tramadol were generally satisfied with the results and most tolerated the drug well.
Tramadol can have side effects, though. Drowsiness, indigestion, and nausea are among the most common, especially at higher doses. There is also a risk of addiction, although the study authors said dependence is rare, especially if a man takes low doses on an intermittent basis.
If you or your partner are coping with PE, be sure to see a doctor. Tramadol might be helpful, but there are other treatment options as well. Your healthcare provider can give you a full checkup and recommend the best – and safest - treatment for you.
Resources
International Journal of Impotence Research
Kirby, E. W., et al.
"Tramadol for the management of premature ejaculation: a timely systematic review"
(Full-text. Published online: May 14, 2015)
http://www.nature.com/ijir/journal/v27/n4/full/ijir20157a.html
International Society for Sexual Medicine
"Can dapoxetine and tramadol be used to treat premature ejaculation (PE)?"
http://www.issm.info/education-for-all/sexual-health-qa/can-dapoxetine-and-tramadol-be-used-to-treat-premature-ejaculation-pe/
Mayo Clinic
"Tramadol (Oral Route)"
(Last updated: July 1, 2015)
http://www.mayoclinic.org/drugs-supplements/tramadol-oral-route/description/drg-20068050
Other Popular Did You Know? Articles