Women's Feelings about Premature Ejaculation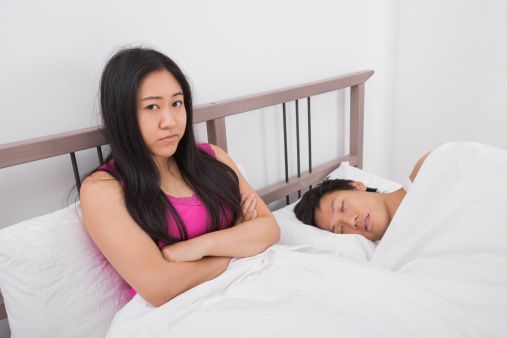 For some women, a man's premature ejaculation (PE) interferes with sexual satisfaction.
In some cases, men become so preoccupied with PE that they become less attentive to a female partner's sexual needs and preferences.
PE occurs when a man ejaculates before he and his partner want him to. The time frame can vary from couple to couple.
Recently, a group of researchers surveyed 1,463 women from Italy, Mexico, and South Korea about their perceptions of PE. The women were between the ages of 20 and 50 and all had partners with premature ejaculation.
About 37% of the women said that PE was a problem for both them and their partner. Almost half said that their partner's PE caused them distress because he was inattentive to their own needs.
Women who felt ejaculatory control was important tended to feel more distress. And almost a quarter of the women had broken up with men because of ejaculatory problems.
The results were first published online in April in The Journal of Sexual Medicine.
While it sounds like PE can be a deal-breaker for many women, men shouldn't feel too intimidated. Another study, published last year in the Archives of Sexual Behavior found that men were usually more distressed about PE than their partners were.
Being open about the situation can help couples work through PE. Some find it helpful to work with a sex therapist, too. Please click here to learn more.
Resources
Archives of Sexual Behavior
Kempeneers, Philippe, et al.
"Functional and Psychological Characteristics of Belgian Men with Premature Ejaculation and Their Partners"
(Abstract. January 2013)
http://link.springer.com/article/10.1007/s10508-012-9958-y
HealthCanal.com
"Women repeatedly short-changed when men come too early"
(May 20, 2014)
http://www.healthcanal.com/sexual-health/50993-women-repeatedly-short-changed-when-men-come-too-early.html
The Journal of Sexual Medicine
Burri, Andrea, PhD, et al.
"Female Partner's Perception of Premature Ejaculation and Its Impact on Relationship Breakups, Relationship Quality, and Sexual Satisfaction"
(Full-text. First published online: April 29, 2014)
http://onlinelibrary.wiley.com/doi/10.1111/jsm.12551/full
Sexual Medicine Society of North America
"Premature ejaculation"
(February 19, 2014)