Young Men and Unwanted Sex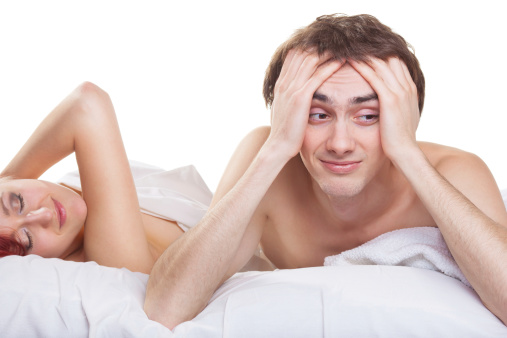 Young men are often coerced into sex they do not want, a recent study says.
The research was published in March in Psychology of Men and Masculinity, a journal of the American Psychological Association (APA).
Researchers surveyed group of 284 males who ranged in age from 14 to 26. They asked questions about sexual coercion – having unwanted sexual experiences - which could range from fondling and kissing to completed intercourse.
Overall, 43% of the young men said they'd been sexually coerced. The vast majority (95%) of the coercers were female.
The most commonly-reported coercion tactics were:
Verbal pressure. Perpetrators begged or nagged for sex.
Manipulation. One respondent said, "If my girlfriend is sad about something whether is concerning me or not she pressures me into having sexual intercourse with her."
Physical force. This method was experienced by 18% of those surveyed.
Substance use. Some young men's experiences involved drugs or alcohol.
Some respondents said they were seduced or they gave in to peer pressure. Others were victims of statutory rape (sexually coerced by an older partner) or had unwanted sex to avoid disappointing their partner.
The researchers found that coercion did not appear to affect the participants' self-esteem. However, those who were coerced into having intercourse were more prone to drinking and risky sexual behaviors.
"Sexual victimization continues to be a pervasive problem in the United States, but the victimization of men is rarely explored," lead author Bryana H. French, PhD said in an APA press release. "Our findings can help lead to better prevention by identifying the various types of coercion that men face and by acknowledging women as perpetrators against men."
Resources
American Psychological Association
"Coerced Sex Not Uncommon for Young Men, Teenage Boys, Study Finds"
(March 25, 2014)
http://www.apa.org/news/press/releases/2014/03/coerced-sex.aspx
Psychology of Men & Masculinity
French, Bryana H., et al.
"Sexual Coercion Context and Psychosocial Correlates Among Diverse Males"
(Full-text. March 2014)
http://www.apa.org/pubs/journals/releases/men-a0035915.pdf
Time
Alter, Charlotte
"Nearly Half of Young Men Say They've Had 'Unwanted' Sex"
(March 25, 2014)
http://time.com/37337/nearly-half-of-young-men-say-theyve-had-unwanted-sex/
Other Popular Did You Know? Articles