COVID-19 Linked to Low Testosterone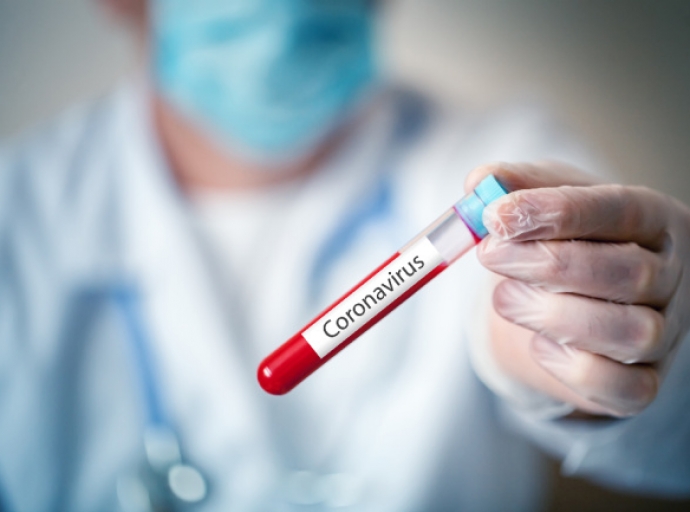 Men with COVID-19 appear to have lower testosterone levels than men without the illness, according to a new study in the Journal of Sexual Medicine.
COVID-19 disease is caused by the SARS-CoV-2 virus, which was first discovered in China in December 2019. The virus has become a worldwide pandemic. Some people with COVID-19 have no symptoms, but others have mild to severe upper respiratory infections and may eventually have organ failure.
The study involved three groups of men between the ages of 18 and 65. The first included 89 men who had been diagnosed with COVID-19. Just over half of these men had mild cases. About a third had "moderate type" illness, and 14% had severe cases.
The second group included 30 men with respiratory tract infections that were not related to COVID-19. The third group included 143 men who had neither COVID-19 nor a respiratory tract infection. The overall average age for all participants was 50 years.
The researchers examined the men's clinical records and conducted lab tests to determine the men's hormonal levels. Men whose testosterone levels were below 300 ng/dL were considered to have testosterone deficiency.
The results showed that testosterone levels varied significantly among the groups:
The group of men without COVID-19 or upper respiratory illness had a median testosterone level of 332 ng/dL, above the low testosterone threshold. For men whose respiratory infections were not linked to COVID-19, the median testosterone level was 289 ng/dL. Men in the COVID-19 group had a median level of 186 ng/dL.
The research team further investigated how the severity of COVID-19 illness might affect testosterone levels. They found that men in the severe category had lower levels than the men with mild and moderate cases. However "this difference was not statistically different," the authors said.
Four men with COVID-19 died during the study period. The average testosterone level for these men was 116, below the median level for their group.
Why might SARS-CoV-2 have these effects on testosterone? It's possible that the virus could damage the testes, the glands that produce testosterone. Other viruses, such as HIV, mumps, and the Zika virus, have been linked to poorer testosterone production, the authors explained. SARS-CoV-2 might behave in a similar way.
The authors noted several limitations. The study took place in just one hospital, and the men's semen was not analyzed. They also pointed out that psychological stress can have an impact on testosterone levels. Research has shown that rates of anxiety, worry, and isolation are high in COVID-19 patients.
The authors recommended that healthcare providers monitor male COVID-19 patients for low testosterone and other hormonal changes.
Resources
The Journal of Sexual Medicine
Kadihasanoglu, Mustafa, MD, FEBU, et al.
"SARS-CoV-2 Pneumonia Affects Male Reproductive Hormone Levels: A Prospective, Cohort Study"
(Full-text. Journal pre-proof. Published: November 26, 2020)
https://www.jsm.jsexmed.org/article/S1743-6095(20)31051-1/fulltext#%20