In Older Men, Testosterone Therapy Doesn't Increase Risk of Prostate Cancer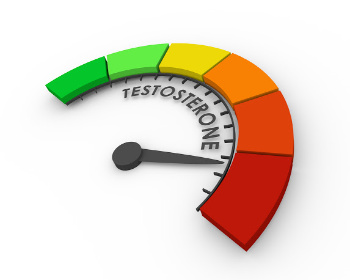 Men who undergo testosterone replacement therapy (TRT) to treat age-related low testosterone are not at higher risk for prostate cancer, according to research in the American Journal of Epidemiology.
Typically, TRT guidelines advise against the use of TRT in men who have either had prostate cancer in the past or are at risk for it in the future. The hormone testosterone can fuel the growth of prostate cancer cells.
It was unclear whether taking testosterone increased a man's risk for prostate cancer, however.
TRT is often prescribed to men with low testosterone. (The medical term for this condition is hypogonadism.) The treatment is approved for men whose bodies cannot produce enough testosterone on their own, usually due to problems with the testes (the glands that make this hormone) or areas of the brain that trigger testosterone production.
However, men's bodies gradually start producing less testosterone as they get older. Eventually, men might start feeling fatigued, moody, and less interested in sex. Some doctors prescribe TRT "off-label" to treat these symptoms. (Off-label treatments can help certain conditions, but aren't approved by a regulatory agency for that purpose.)
In this study, researchers looked at data from 12,779 men in the United Kingdom whose testosterone levels were low due to age. The men were diagnosed with late-onset hypogonadism between January 1, 1995 and August 31, 2016. On average, they were about 60 years old at the start of the study.
Testosterone replacement therapy was started by 3,299 men within the first year of their hypogonadism diagnosis; the remaining 9,480 men did not take testosterone at any point.
The men were followed until August 31, 2017. The average follow-up period lasted for an average of 4.6 years, but 47% of the men were followed for at least five years.
Over that time, a total of 215 patients (53 men from the TRT group and 162 who did not have TRT) were diagnosed with prostate cancer.
Further analysis revealed that men who took testosterone were not at higher risk for prostate cancer compared to the men who didn't undergo TRT.
"These findings should provide some reassurance on the long-term safety of TRT among men with late-onset hypogonadism," the authors concluded.
Resources
American Journal of Epidemiology via Medscape
Santella, Christina, et al.
"Testosterone Replacement Therapy and the Risk of Prostate Cancer in men With Late-Onset Hypogonadism"
(Full-text. Published: May 30, 2019)
https://www.medscape.com/viewarticle/919553
Urology Care Foundation
"What is Prostate Cancer?"
(Updated: August 2018)
https://www.urologyhealth.org/urologic-conditions/prostate-cancer