Peyronie's Disease Could be Linked to Cancer, but More Research Needed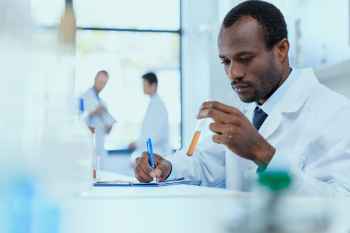 Men with Peyronie's disease might be at higher risk for cancer, scientists report in Sexual Medicine.
They stress, however, that "although the risk may exist, it remains to be definitively proven."
Peyronie's disease is characterized by plaques of scar tissue that form on the penis, just below the skin's surface. Because the plaques make the penis less flexible, deformities occur. Usually, the penis starts to bend. But it may also shorten or take on an hourglass shape. Peyronie's disease can be painful, and some men find it difficult to have intercourse.
Previously, it was unknown whether there was any link between Peyronie's disease and cancer. The research team considered that both Peyronie's and cancer can run in families and decided to investigate.
They used a US-based insurance claims database and found data for 48,423 men who had been diagnosed with Peyronie's disease between 2007 and 2013. For a comparison group, they also collected data from 484,230 men without Peyronie's disease or erectile dysfunction (another condition that sometimes occurs with Peyronie's disease). This control group was matched in age and number of follow-up doctor's visits.
The men's average age was 50 years. Men with Peyronie's disease had an average of 5.6 outpatient visits per year, compared to 3.6 visits annually for the control group.
The men with Peyronie's disease were at higher risk for cancer in general and for stomach cancer, testicular cancer, and melanoma (a type of skin cancer) in particular.
The researchers weren't sure why cancer risk was higher for the men with Peyronie's disease, but they suggested a genetic connection.
They also acknowledged some limitations to their research. For example, they did not know how long men had had Peyronie's disease or how severe it was. The also did not have further details about the men's cancer, such as grade or stage.
More study on the relationship between Peyronie's disease and cancer was recommended.
Resources
Sexual Medicine
Pastuszak, Alexander W., MD, PhD, et al.
"Increased Risk of Cancer in Men With Peyronie's Disease: A Cohort Study Using a Large United States Insurance Claims Database"
(Full-text. Published online: September 14, 2019)
https://www.smoa.jsexmed.org/article/S2050-1161(19)30176-X/fulltext