Sex Aids Not Always Available at Cancer Centers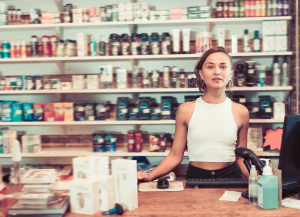 Cancer survivors can face a number of sexual issues after treatment, but most cancer centers don't carry aids that could help them, according to a recent survey.
Many men develop erectile dysfunction (ED) and low testosterone after cancer treatment. For women, treatment often induces medical menopause, leading to low sex drive and poor vaginal lubrication. Stress, anxiety, and depression often associated with cancer and its treatment can impair sexual function, too.
Products like vacuum erection devices and vaginal moisturizers and lubricants can help. But such products aren't always available at cancer centers, and patients may not know where to get them.
For the study, a team of researchers contacted twenty-five cancer centers and asked about the aids they carried for patients with sexual dysfunction. Information for men and women was gathered in separate phone calls.
Two centers did not respond to inquiries.
About 87% of the responding centers did not stock any sexual aids for men. One of them had a vacuum device, and two offered penile support rings.
Six centers sold aids for women, such as moisturizers, lubricants, and vaginal dilators.
Only one center had an adequate supply of aids for both men and women.
When asked how they responded to requests for sexual health aids, many centers said they referred patients to local pharmacies or the internet.
The authors noted that the availability of sexual health products is "very low," especially compared to other items used by cancer survivors, like wigs and prosthetics.
"The stark absence of sexual aids underscores the cultural taboos around cancer-related sexual dysfunction," they wrote. "Efforts to improve availability of sexual aids for survivors would likely promote sexual health rehabilitation and validate this under addressed aspect of cancer survivorship."
The study findings were presented in February at the 2018 Cancer Survivorship Symposium, held by the American Society of Clinical Oncology (ASCO) in Orlando, Florida.
For more information on sexual health following cancer treatment, please see these links:
The Effects of Cancer on Women's Sexuality
How Does Cancer Affect Men's Sexual Health?
Resources
American Society of Clinical Oncology (ASCO)
Bober, Sharon, et al.
"Availability of therapeutic sexual aids for cancer survivors: A survey of major cancer centers."
(Abstract presented at ASCO 2018 Cancer Survivorship Symposium, February 17, 2018 in Orlando, Florida)
https://meetinglibrary.asco.org/record/157917/abstract
Healio.com
Stevens, Melinda
"Cancer centers lack aids to improve sexual dysfunction among survivors"
(February 15, 2018)
https://www.healio.com/hematology-oncology/practice-management/news/online/%7B65f587e8-e545-4a96-942d-3cc4a53709db%7D/cancer-centers-lack-aids-to-improve-sexual-dysfunction-among-survivors
Medscape Medical News
Pam Harrison
"Despite Need, Cancer Centers Don't Stock Sex Aids"
(February 15, 2018)