Some Men Regret Prostate Cancer Treatment Decisions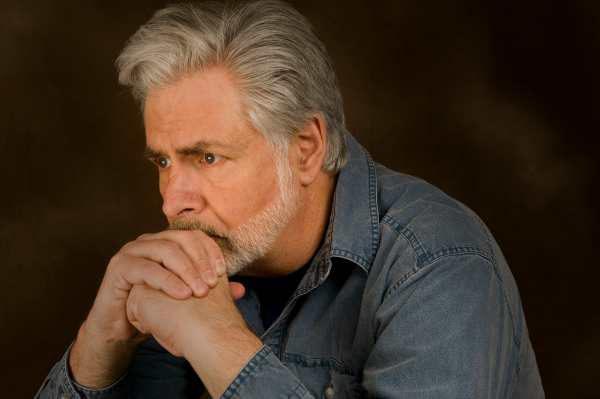 Almost 15% of long-term prostate cancer survivors regret their treatment decisions, according to new research in the Journal of Clinical Oncology.
The findings underscore the need for informative discussions between doctors and patients, the authors said.
Prostate cancer affects the prostate gland. This small organ produces the fluid that, when mixed with sperm from the testes, forms semen. There are several ways to treat prostate cancer, including surgical removal of the prostate (called a radical prostatectomy), radiation treatment, hormone therapy, and chemotherapy. Some men develop sexual and urinary problems after these methods. Erectile dysfunction (ED) is a common side effect.
Another option is active surveillance - monitoring the patient's condition and providing treatment if it worsens or if symptoms become bothersome. This approach is sometimes called "watchful waiting." While it may seem counterintuitive to not treat prostate cancer immediately after diagnosis, for some men, the cancer grows so slowly that the side effects of treatment could be more harmful than treating it on an as-needed basis.
The study included 946 men under the age of 75 who had been diagnosed with localized prostate cancer between October 1994 and October 1995. (Localized cancer means that cancerous cells had not spread beyond the prostate gland.) Each man completed a follow-up survey at least 15 years after his treatment.
The researchers found that almost 15% of the men had treatment regrets. This figure represented about 17% of the men who had had radiation, 15% of those who had undergone surgery, and 8% who had had conservative treatment like active surveillance.
Among the men who regretted their treatment decisions, 39% reported sexual problems and 8% had trouble with their bowels.
Men who were older at the time of their diagnosis and those who felt they'd been informed about their treatment options were less inclined to have regret.
The study authors stressed the need for open communication between doctors and prostate cancer patients, with thorough discussions on all treatment options, their advantages, and their disadvantages.
"Regret was a relatively infrequently reported outcome among long-term survivors of localized prostate cancer; however, our results suggest that better informing men about treatment options, in particular, conservative treatment, might help mitigate long-term regret," the authors wrote.
"These findings are timely for men with low-risk cancers who are being encouraged to consider active surveillance," they added.
Resources
Journal of Clinical Oncology
Hoffman, Richard M., et al.
"Treatment Decision Regret Among Long-Term Survivors of Localized Prostate Cancer: Results From the Prostate Cancer Outcomes Study"
(Abstract. July 2017)
http://ascopubs.org/doi/abs/10.1200/JCO.2016.70.6317
MedPage Today
Bankhead, Charles
"Men Have Regret Years after Prostate Cancer Treatment"
(July 11, 2017)
https://www.medpagetoday.com/hematologyoncology/prostatecancer/66561
Medscape
Harrison, Pam
"Treatment Regret Not Common in Prostate Cancer Survivors"
(August 3, 2017)
http://www.medscape.com/viewarticle/883735
Oncology Nurse Advisor
Nam, James, PharmD
"Long Term Survivors of Prostate Cancer Express Treatment Decision Regret for Up to 15 Years"
(July 10, 2017)
http://www.oncologynurseadvisor.com/prostate-cancer/prostate-cancer-survivors-express-concerns-about-sexual-function/article/673774/