Women's Sexuality Affected by Body Image and Relationship Quality, Study Says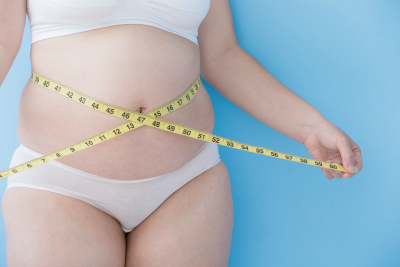 A woman's acceptance of her body and the quality of her relationship with her sex partner may influence her overall sexual function, according to a new study.
Researchers from Germany noted that good sexual health involves a person's "emotional, mental, and social well-being" and is so much more than simply physical function. To learn more, they designed a study to examine the roles of body image and partnership quality.
The participants were 2,685 women age 35 or under who were medical students in Germany, Austria, and Switzerland. Their average age was 24 years. Each woman completed an anonymous online questionnaire and answered questions about their age, weight, relationship status, partnership quality, physical health, smoking status, alcohol use, history of pregnancy, and use of birth control pills.
The assessment included the Female Sexual Function Index (FSFI), a tool that is often used in medical research on female sexuality. The FSFI includes questions on a woman's experiences with desire, arousal, vaginal lubrication, sexual satisfaction, pain, and orgasm during the previous four weeks. Lower scores on the FSFI correspond with poorer sexual function.
Also included was a questionnaire called the Self-Acceptance of the Body Scale, designed to help researchers learn about a person's feelings about his or her own body. The woman were asked to rate their agreement with certain statements, such as "I would like to change certain parts of my body" and "I am satisfied with my appearance."
The women categorized their relationship status using one of four terms: enamoredness, love, friendship, or conflicted.
Ninety-two percent of the women had been sexually active within the previous four weeks and almost three-quarters of them had been in a steady relationship during the previous six months. Based on FSFI scores, about 39% could be considered to have a sexual dysfunction. However, some experts feel that FSFI scores are not useful for women who are not sexually active. With this in mind, the researchers based their analysis only on sexually active women.
In this group, women who were in a steady partnership and had greater body self-acceptance tended to have higher FSFI scores. Those who called their relationship "enamored" or "loving" had the highest FSFI scores of all.
Single women and those who classified their sexual relationships as "friendship" or "conflicted" had lower FSFI scores.
While a cause and effect relationship could not be determined from the data, the researchers suggested that good relationships and positive body self-acceptance could act as "buffers" in certain situations. For example, single women and those in conflicted relationships might have better sexual function if they have a high degree of body self-acceptance. And having a good, steady relationship might contribute to better sexual function in women with low body self-acceptance.
Helping young women develop a positive body image might ultimately improve their sexual health, the authors wrote.
The study was first published online in August in the Journal of Sexual Medicine.
Resources
The Journal of Sexual Medicine
Wallwiener, Stephanie, MD, et al.
"Sexual Function Is Correlated With Body Image and Partnership Quality in Female University Students"
(Full-text. Published online: August 26, 2016)
http://www.jsm.jsexmed.org/article/S1743-6095(16)30362-9/abstract