Prostate Cancer and Sex: Questions to Consider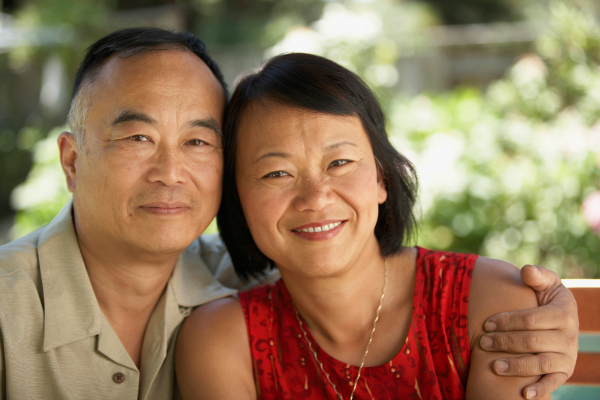 Prostate cancer and its treatment can have a profound effect on a man's sex life. There are physical issues to cope with (like erectile dysfunction and fatigue) as well as psychological and emotional ones (like depression and relationship changes). None of these are easy.
Discussions of sexuality can get pushed to the side, and understandably so. Men and their partners are often worried about prognosis, survival, caregiving, and paying for expensive treatment. They might not see sex as a priority.
But sex is an important part of day-to-day life, and it's reasonable to start planning for sexual changes before treatment begins.
One of the first steps is asking questions – of your cancer care team, your partner (if you have one), and yourself.
Ask your doctor:
How might cancer treatment affect my sex life? What effects might chemotherapy, surgery, and radiation have on my ability to have satisfying sex?
What precautions can be taken so that the effects are minimal?
What adjustments can my partner and I make?
What specialists can I see if I need more help?
Would penile rehabilitation benefit me?
Are there other things I can do to limit the impact, like changing my diet or exercising more?
Are there support groups or other men with prostate cancer than I can talk to?
What should gay men know about the sexual side effects of prostate cancer treatment?
Ask your partner:
How do you feel about our sexual relationship now? What do you value most?
Do you have any fears or anxieties about changes?
Are you open to making adjustments in our sexual routines?
How will you feel if I can no longer get erections like I used to?
Do you think our relationship roles will change? How does that make you feel?
If I think sex therapy will help us, will you go with me?
Ask yourself:
How might cancer treatment affect my masculinity? Will I feel like "less of a man" if I can't get a firm erection? Will I feel inadequate if I can't satisfy my partner?
What is most important to me in my sexual relationships? Do I think sex equals penetration? Am I willing to try new things? Will kissing, cuddling, and oral sex be enough for my partner and me?
Will I be willing to discuss sexual issues and anxieties with my doctor and my partner?
Will I be open to seeing a sex therapist? Should I bring my partner with me?
These questions are just a start. No doubt you will have other questions based on your personal situation, so be sure to jot those down before your next doctor's visit.
In the meantime, these links can help you learn more about sex and prostate cancer:
How Does Cancer Affect Men's Sexual Health?
Erections after Prostate Cancer Surgery
Some Men Regret Prostate Cancer Treatment Decisions
Resources
Coping With Cancer
Wittmann, Daniela, PhD, LMSW
"Get Help for the Sexual Side Effects of Prostate Cancer Treatment"
(March/April 2017)
http://copingmag.com/cwc/index.php/search/articles/get_help_for_the_sexual_side_effects_of_prostate_cancer_treatment
SexHealthMatters.org
How Does Cancer Affect Men's Sexual Health?
(October 2, 2017)
https://www.sexhealthmatters.org/sex-health-blog/how-does-cancer-affect-mens-sexual-health
Other Popular Did You Know? Articles