Love, Sex, and Antidepressants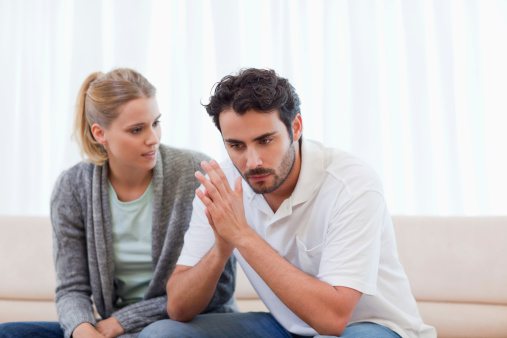 Antidepressants seem to affect men and women differently in terms of love and sex, Italian researchers have found.
Much depends on the type of antidepressant, however.
The researchers wanted to learn more about the effects of long-term antidepressant use on loving relationships. Do the drugs have any impact on the emotional or sexual well-being of a couple?
==================================================
Antidepressants, sex, and love: blunts emotions in men, lowers libido in women (click to tweet)
==================================================
First, they developed a questionnaire called the Sex-Attachment-Love Test, designed to evaluate the dynamics of sex, attachment, and love in relationships.
Next, they asked a group of 192 participants to complete the questionnaire. The respondents had all been diagnosed with either mild or moderate depression and had been taking only one antidepressant for at least six months. On average, the participants were around 41 years old and had been in a loving relationship for about twelve years. Sixty-four percent were women.
Two different types of antidepressants were studied: selective serotonin reuptake inhibitors (SSRIs, such as sertraline and citalopram, taken by 76 women and 33 men) and tricyclic antidepressants (TCAs, such as amitriptyline and clomipramine, taken by 48 women and 35 men).
After analyzing the questionnaire responses, the researchers found that SSRIs had stronger emotional effects on the men, interfering with their feelings of love and attachment. The authors called it "emotional blunting."
"Specifically, SSRIs seem to provoke more alterations of some emotional features than TCAs, but only in men, while women seem to be 'preserved' by this side effect, because perhaps their emotions are different and deeper than in men," they wrote.
Women taking TCAs tended to have more sexual side effects. One common side effect of TCAs, for example, is low libido.
Further research is needed to help scientists better understand the role of antidepressants in love and sex, the researchers said.
The research was presented in October at the 27th European College of Neuropsychopharmacology (ECNP) Congress in Berlin, Germany.
Resources
European College of Neuropsychopharmacology (ECNP)
Marazziti, D, et al.
"Emotional blunting following long-term antidepressant treatment"
(Abstract presented at 27th ECNP Congress, Berlin, Germany. October 19, 2014)
http://www.ecnp.eu/about-ecnp/history/past-ecnp-meetings/past-congresses/berlin2014/programme_overview.aspx#
Medscape
Brauser, Deborah
"Antidepressants Blunt Sexual Function, Feelings of Love"
(October 20, 2014)
http://www.medscape.com/viewarticle/833484
Sexual Medicine Society of North America
"Drugs and Low Libido (Part 1)"
(April 16, 2014)
https://www.sexhealthmatters.org/sex-health-blog/drugs-and-low-libido-part-1