How Screening for Female Sexual Dysfunction Differs Among Gynecologic Clinicians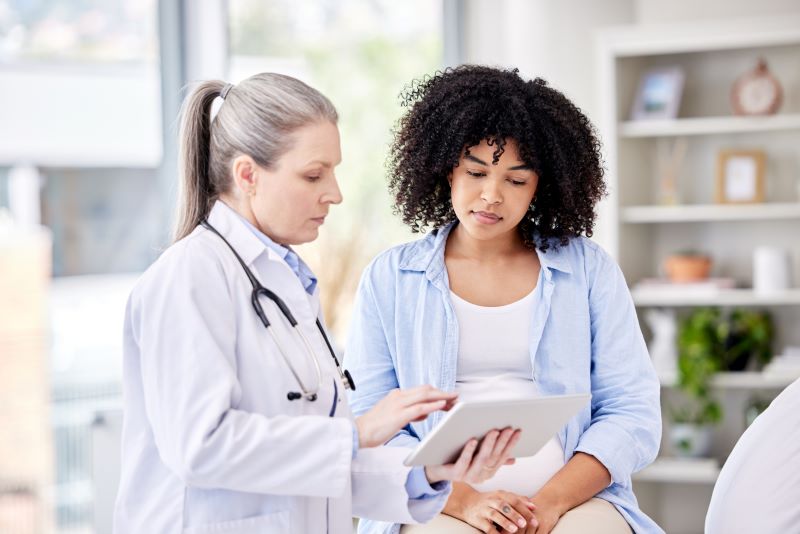 Female sexual dysfunction (FSD) is a common issue in the United States, but not all women are being screened for it during routine healthcare visits. In fact, only an estimated 14% to 40% of women are screened for FSD by their health care clinicians.
A new study examined the screening rates for FSD among resident and attending clinicians during well-woman visits and explored the factors that may be influencing these rates. It also compared FSD screening rates to those of other routine health screenings like depression, cervical cancer, and breast cancer.
To accomplish this, researchers conducted a retrospective study of women attending gynecologic well-woman visits at a large medical center from November 2017 to January 2020. To be included in the study, the participants had to be 18 years of age or older, of female sex, English-speaking, and visiting the OBGYN department. The researchers also used new patient visits to reduce biases like the increased likelihood of screening a returning patient for FSD due to familiarity between the patient and clinician.
Data were collected from the patients' medical visits with resident clinicians, attending clinicians, nurse practitioners (NPs), and certified nurse-midwives (CNMs). FSD screening was the primary outcome, but the authors of the study also included screening rates among different clinician types and a comparison to other screenings (depression, cervical cancer, and breast cancer).
In the end, 106 resident, 90 attending, 80 NP, and 95 CNM visits were analyzed. The demographics were generally similar between resident and nonresident patient populations, but the residents' patients were more likely to be single, use hormonal contraceptives, use a nonhormonal intrauterine device (IUD), have anxiety, use marijuana, and have a history of minor procedures on the uterus. The nonresident patients were more likely to have a tobacco use history.
FSD screening was significantly more frequent among resident-level clinicians than nonresident clinicians and included questions about painful intercourse (dyspareunia), orgasm/climax, and vaginal dryness.
Overall, just 39% of the women (143) were screened for FSD, which was much lower than screenings for depression, cervical cancer, and breast cancer. Of the 143 women screened for FSD, 38 (26.2%) screened positive. Factors associated with FSD screening included receiving care from a resident rather than an attending clinician, having a known history of FSD, being over 40, having recent sexual activity, and having prior cervical procedures.
The results of this study revealed that resident clinicians were more likely to screen patients for FSD during new annual well-woman visits compared to nonresident clinicians. Nevertheless, the overall screening rate for FSD (39%) was still quite low, especially when compared to well-established health screenings like breast cancer (100% of women 40 and over), cervical cancer (99%), and depression (94%).
With this information in mind, patients should feel empowered to bring sexual health concerns to the attention of their health care providers. Sexual health is a big part of one's overall well-being and quality of life, and discussing sexual health concerns with your clinician is completely normal.
For more information on this topic, please read these publications from The Journal of Sexual Medicine:
Associations between gynecologic clinician type and routine female sexual dysfunction screening
Best Practices in North American Pre-Clinical Medical Education in Sexual History Taking: Consensus From the Summits in Medical Education in Sexual Health
---
References:
Berry, W. C., Capbarat, E. V., Walker, T. V., Rosenberg, S. F., Keegan, E. A., Carter-Brooks, C. M., & Cigna, S. T. (2023). Associations between gynecologic clinician type and routine female sexual dysfunction screening. The Journal of Sexual Medicine, 20(10), 1235-1240. https://doi.org/10.1093/jsxmed/qdad106