A Randomized Survey Study Comparing the Preference and Effectiveness of Two Different Penile Constriction Devices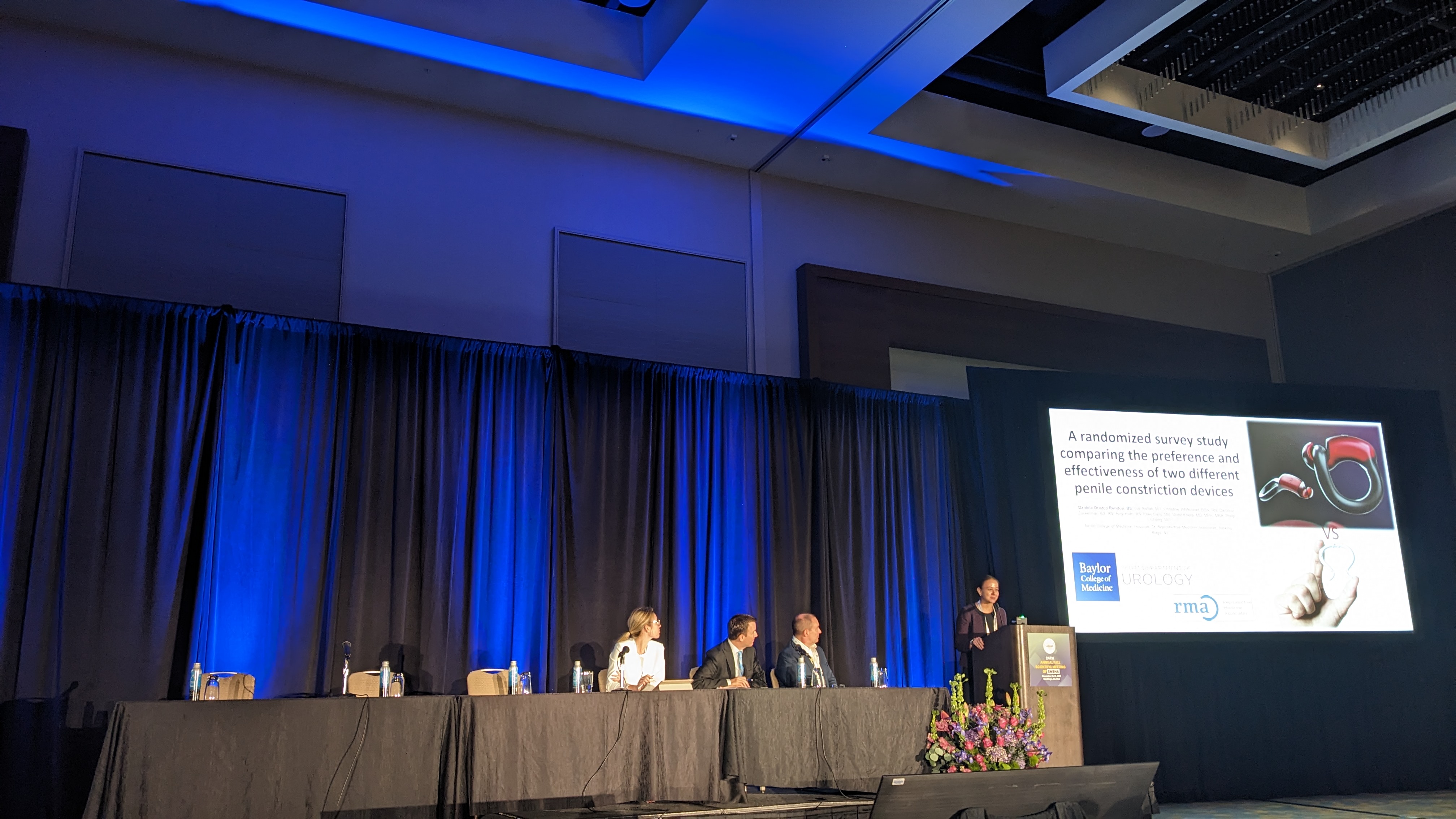 At the 24th Annual SMSNA Fall Scientific Meeting, Daniela Orozco Rendon presented the outcomes of a randomized survey study comparing the preference and effectiveness of two different penile constriction devices. Penile constriction devices offer a noninvasive approach to enhance sexual performance and erectile function, making them an attractive option for men. Recognizing the clinical value and patient satisfaction associated with these devices, this study aimed to assess the preferences and efficacy of two specific devices, FirmTech and Eddie by Giddy.
The study, conducted between May and July 2023, recruited males through social media platforms and enrolled them in a randomized, questionnaire-based investigation. Participants, including 31 homosexual, 10 heterosexual, and 3 bisexual individuals with a mean age of 36.5, completed the Sexual Health Inventory for Men (SHIM) and Androgen Deficiency in Aging Males (ADAM) surveys. They were then randomly assigned one of the devices and instructed to use it twice within a two-week period, providing feedback through a satisfaction questionnaire. They then repeated this process with the other device during the next two-week period.
Results indicated a statistically significant preference for the FirmTech device over Eddie by Giddy in terms of ease of application while erect, comfort, adjustability, and stretch. Notably, 79.5% of participants expressed a likelihood to recommend FirmTech to a friend, compared to 55.6% for Eddie by Giddy.
The conclusions suggest that, in a comparative analysis of penile constriction devices, men favor the FirmTech device across various factors. The study acknowledges the need for further research with a larger and more diverse sample to validate these initial findings, emphasizing the potential consumer preference for FirmTech and delving deeper into its specific qualities.