How Common Is Sexual Activity Among Older Adults?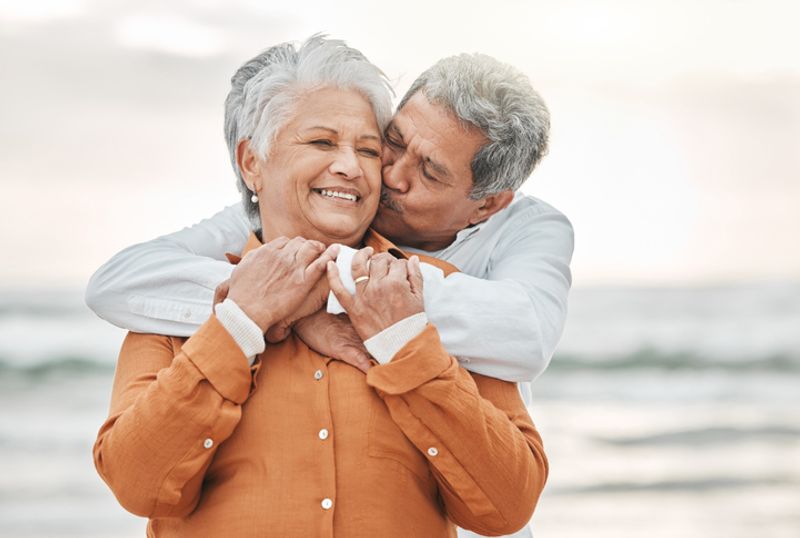 In a society that is largely focused on youth, there is a common misconception that older adults do not engage in sexual activity. However, growing evidence on the topic indicates that this assumption is inaccurate. As a matter of fact, many older adults continue to be sexually active throughout their lives, a situation which can contribute positively to their overall satisfaction, well-being, and quality of life.
A recent study explored sexual activity and physical tenderness in a sample of 511 Belgian citizens between the ages of 70 and 99 years using data from a previous survey on sexual violence and supplementing it with face-to-face interviews.
For this study, "sexual activity" was defined as any sexual practice including masturbation, sexual intercourse, oral sex, and anal sex. "Physical tenderness" was defined as intimate contact not involving masturbation or penetration, such as cuddling and kissing. The authors intentionally included questions about physical tenderness in their survey because sexual activity among older adults is often underestimated when its definition is limited to sexual intercourse.
In addition to the questions regarding sexual activity and physical tenderness, the participants were asked about their sociodemographic characteristics, age, subjective age (how old a person feels), number of sexual partners, sexual satisfaction, attitudes toward sex later in life, quality of life, and history of sexual victimization.
The researchers found that approximately one-third (31.3%) of the participants were sexually active in terms of the given definition at the time of the study. Of those who were not sexually active, 47.3% indicated that they had experienced a form of physical tenderness at some point during the previous 12 months. Half of the participants (50.3%) were in a relationship, and most of these individuals lived with their partner.
Not surprisingly, sexual activity was associated with having a more permissive, open attitude about sex later in life and with having a partner. The sexually active participants were about 4 times more likely to have a partner than those who were not sexually active. Being younger and not having a disability were two other predictors of sexual activity within this population.
This study is perhaps the first to examine sexual activity and physical tenderness in adults older than 75 years in Belgium, and older than 85 years worldwide. It provides valuable information about the prevalence of sexual activity among older adults and continues to disprove the myth that people stop engaging in sexual activity as they age. Growing awareness around sexual activity in older adults can help guide future public health efforts and ensure that all sexually active populations receive the care and information they need to safely engage in sexual activity.
---
Resources:
Cismaru-Inescu, A., Hahaut, B., Adam, S., Nobels, A., Beaulieu, M., Vandeviver, C., Keygnaert, I., & Nisen, L. (in press). Sexual Activity and Physical Tenderness in Older Adults: Prevalence and Associated Characteristics From a Belgian Study. The Journal of Sexual Medicine. DOI: https://doi.org/10.1016/j.jsxm.2022.01.516