Are Men and Their Partners Really Satisfied With Their Penile Implants?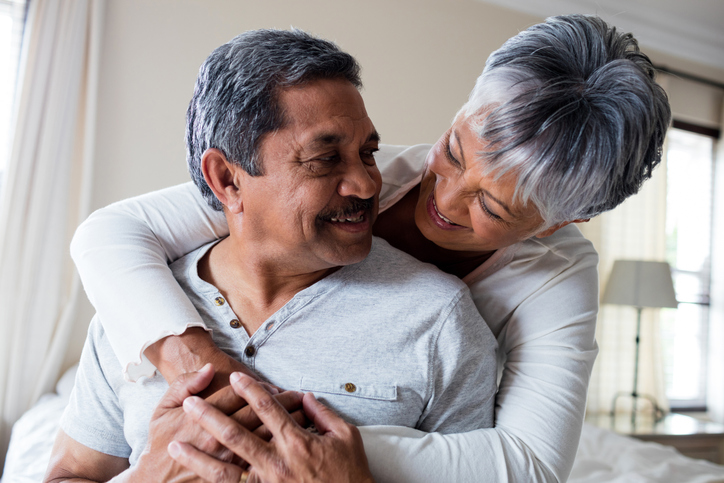 A penile prosthesis (PP), also called a penile implant, is a device that is surgically implanted into a man's penis to allow him to achieve an erection that is suitable for intercourse. This is a treatment option for men who have erectile dysfunction (ED) for which more conservative measures such as oral medications, sex therapy, vacuum erection devices, and/or self-injections have not worked, have resulted in side effects, or are unlikely to be effective.
Historically, studies have shown very high satisfaction rates among men after PP implantation, ranging from 75-98%. These results were attained from various questionnaires, validated and non-validated, some of which were designed to address patient satisfaction with other ED treatment methods like oral drugs.
Rafael Carrion, MD, an experienced urologist and prosthetic surgeon in Tampa, Florida, explained, "Historically, the literature has used instruments not specifically geared to assess outcomes after penile implant surgery." This is problematic because some of the questions on the best-known validated tools currently being used to measure patient satisfaction after PP implantation do not apply to men with penile implants. Questions such as "How easy was it for you to get an erection when stimulated?" and "How satisfied were you with how long your erections lasted?" are inappropriate in this case because men with penile implants control when they get erections and how long they last by manually inflating or positioning their device.
There are other shortfalls of the current satisfaction evaluation methods as well. "The definition of outcome after penile implant surgery can be different for the surgeon versus the patient," said Dr. Carrion. While a surgeon may view a functioning prothesis and complication-free surgery as completely satisfactory, a patient's view is likely to be much more nuanced and involve other factors.
From the patient's point of view, some important elements related to satisfaction might be the quality of his sex life and sexual function, as well as his partner's level of satisfaction, which are things that are affected by the ability to achieve an erection, but are also influenced by other factors like desire, connection, intimacy, etc. Furthermore, satisfaction is very subjective and can change over time, meaning that measuring a person's level of satisfaction at one point in time may not be indicative of their overall level of satisfaction as time goes on. "The outcome for penile implant surgery can involve a plethora of functional domains and can become quite complex," Dr. Carrion summed up.
Although measuring penile implant satisfaction will undoubtedly continue to be complex, further research could help to create a better validated tool to measure patient and partner satisfaction specific to PP implantation. "This investigation should be geared to helping form a new validated instrument allowing the provider to assess all the pertinent functional domains alluding to the actual outcomes after penile implant surgery," said Dr. Carrion.
In the meantime, communication between a provider and the patient and his partner is key, both before and after surgery. Through preoperative counseling, a provider can share important information with the patient (or the couple) and help them to set accurate expectations for the results of the surgery, which is fundamental for post-surgery satisfaction. Dr. Carrion shared, "As surgeons, to not listen carefully to the entire sexual history and preferences of our patients pre-operatively can compromise the outcome of penile implant surgery."
Contribution to article by Rafael Carrion, MD.
Resources:
Manfredi, C., Fortier, E., Faix, A., & Martínez-Salamanca, J.I. (2021). Penile Implant Surgery Satisfaction Assessment. The Journal of Sexual Medicine, 18(5), 868-874. https://www.jsm.jsexmed.org/article/S1743-6095(21)00311-8/fulltext#%20.