What is a Stim Patch, and How Might it Help Premature Ejaculation?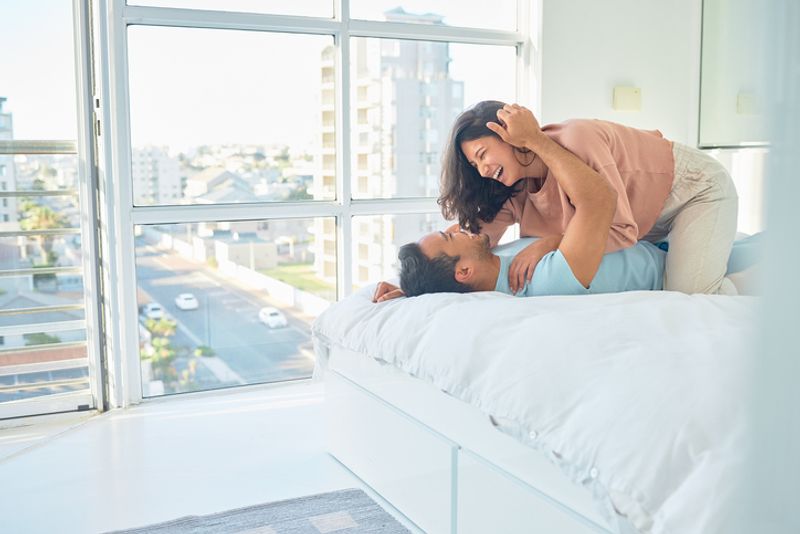 A stim patch is a small (disposable) electrical device that can be worn on the perineum (the area between the anus and the scrotum) to delay premature ejaculation. It works by delivering electrical stimulation to the body that may help men contract the muscles of their pelvic floor and, in doing so, postpone ejaculation during sexual activity.
While many men may complain of ejaculating before they would like to during sex, not all are considered to have premature ejaculation by the medical definition. Officially, the International Society for Sexual Medicine (ISSM) defines premature ejaculation as ejaculation that often or always occurs within 1 minute of vaginal penetration and that causes distress. It is usually associated with a feeling of a lack of control over ejaculation, which can be a source of frustration or embarrassment for men.
Thus far, there have only been preliminary reports on the efficacy of the stim patch. It was first tested in a randomized, double-blind, sham-controlled trial that included 51 men with lifelong premature ejaculation. Thirty-four of the participants received the stim patch treatment, and 17 participants received a sham treatment that felt like electrical stimulation but did not contract the muscles.
The female partners of the participants used stopwatches to determine the time from vaginal penetration to ejaculation during sexual intercourse. They completed this exercise four times without the stim patch or sham treatment, then four times with the stim patch or sham treatment.
In the end, the men in the stim patch group increased their time from penetration to ejaculation from 67 seconds without the patch to 123 seconds with the patch. On the other hand, the men who received the sham treatment only increased their time to ejaculation from 63 seconds to 81 seconds. The increase for the men who used the stim patches was statistically significant, while the increase for those who used the sham treatment was not.
Perhaps even more importantly, 73.5% of the men in the stim patch group felt a subjective sense of improvement, compared to 41.2% of the men in the sham therapy group. No one experienced any serious adverse side effects, but the stim patch is not recommended for those who have pelvic cancer, an implanted electronic device, or certain types of dermatologic diseases or diabetes.
Currently, there are a few treatment options available for premature ejaculation. One option is to use a topical anesthetic such as a cream, gel, or single-use wipe to dampen the sensation in the penis and delay ejaculation. Another option is the use of selective serotonin reuptake inhibitors (SSRIs), which can sometimes prolong ejaculatory times. The positive results of this study may pave the way for further research on the feasibility of using the stim patch to treat premature ejaculation in the future. Nevertheless, it is important to wait for peer-reviewed published data to confirm or negate the effectiveness of this device.
---
References:
Remaly, J. (2022, May 27). Double the Pleasure: Stim Patch Delays Early Ejaculation: Study. Medscape. https://www.medscape.com/viewarticle/974773
Shechter, A., Mondaini, N., Serefoglu, E.C., Gollan, T., Appel, B., & Gruenwald, I. (2022). LBA02-11 Novel On-Demand Treatment for Lifelong Premature Ejaculation Using Transcutaneous Perineal Mini-Patch Stimulator. The Journal of Urology, 207(Supplement 5), e1045. DOI: https://doi.org/10.1097/JU.0000000000002670.11