Disorders of Ejaculation Guideline Highlights for APPs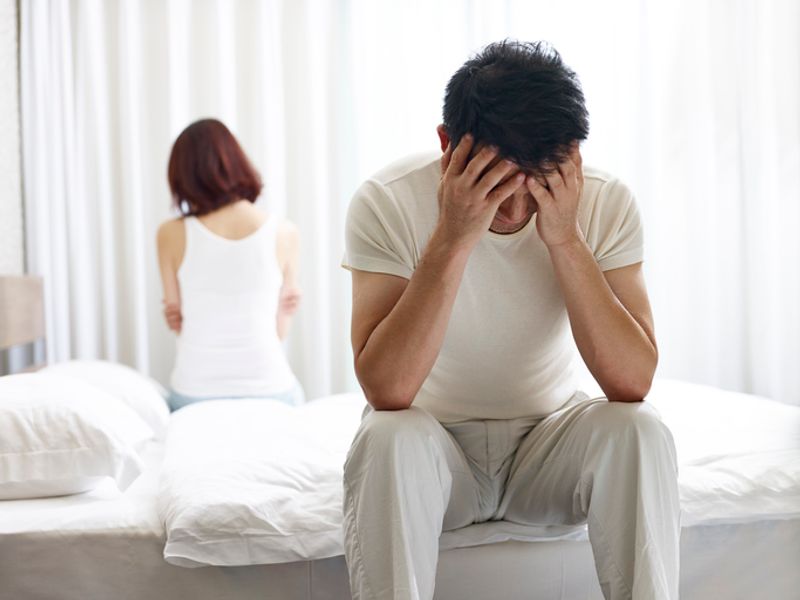 Ejaculatory disorders such as premature ejaculation (PE) and delayed ejaculation (DE) are often embarrassing and distressing concerns for patients and their sexual partners. Although less than 5% of men experience an ejaculatory disorder by the clinical definition, (i.e., an ejaculation latency time of less than two minutes for PE), more than 30% of men report experiencing PE. These men may feel that they have little to no control over when they ejaculate and find that they do so sooner than they wish to during sexual activity.
This year, members of the Sexual Medicine Society of North America (SMSNA) worked with the American Urological Association (AUA) to update the AUA/SMSNA Disorders of Ejaculation Guideline to help providers optimize care for patients who are struggling with either of these conditions.
Advanced practice providers (APPs) who work in the field of sexual medicine will likely encounter patients who complain of PE or DE symptoms. As such, it is beneficial for APPs and other health care providers in this field to have a good understanding of the best practices for the diagnosis, evaluation, and treatment of these ejaculatory disorders. The following is a brief overview of the updated AUA/SMSNA Disorders of Ejaculation Guideline.
Definitions
Premature Ejaculation
While the definition of PE has evolved significantly over time, and the condition remains somewhat difficult to define, the International Society of Sexual Medicine (ISSM) has proposed a recent evidence-based definition of PE. According to the ISSM definition, PE is "ejaculation that always or nearly always occurs prior to or within about 1 minute of vaginal penetration (lifelong PE) or a clinically significant and bothersome reduction in latency time, often to about 3 minutes or less (acquired PE)." Of note, experts from the AUA have evaluated the 1-minute threshold referenced in this definition and provided compelling evidence for adjusting this threshold to 2 minutes.
Delayed Ejaculation
The clinical definition of DE has been similarly elusive and thus experienced several variations. However, the 4th International Consultation on Sexual Medicine in 2015 provided definitions for lifelong and acquired DE. By this definition, lifelong DE is "a lifelong experience or inability to ejaculate in all of almost all (75%-100%) occasions of coital activity, associated with distress." Alternatively, acquired DE is defined as "a distressing lengthening of ejaculatory latency that occurs in most (>50%) coital experiences after a period of normal ejaculatory function or a clinically meaningful change that results in distress."
Diagnosis
The updated AUA/SMSNA Guideline includes several statements to help guide providers in the diagnosis of ejaculatory disorders. Most importantly, the guideline advises providers to assess the medical, relationship, and sexual history of a patient presenting with PE or DE symptoms, as well as perform a focused physical exam.
Treatment
Treatment strategies for ejaculatory disorders will vary from patient to patient, but the AUA/SMSNA Disorders of Ejaculation Guideline outlines the best practices for approaching the treatment of PE and DE.
Premature Ejaculation
Health care providers should consider referring men with PE to a mental health professional who has expertise in sexual health. They may also recommend topical penile anesthetics or selective serotonin reuptake inhibitors (SSRIs) as a first-line pharmacological treatment option and consider other pharmacological options if these fail. Advising patients that there is insufficient evidence to support alternative therapies or surgery in the treatment of PE is also recommended, noting that surgical management should be considered strictly experimental at this point.
Delayed Ejaculation
Providers seeing patients for DE should consider referring them to a mental health professional with knowledge of sexual health issues as well. They should counsel patients that changing sexual positions or practices may increase arousal and could be beneficial. If the patient is taking any medications that could be affecting his sexual response, the provider should suggest replacing these medications or modifying the dosage.
This summary is meant to act as a short overview of the AUA/SMSNA Disorders of Ejaculation Guideline. To review the guideline in its entirety, please click here.
---
Resources:
Shindel, A.W., Althof, S.E., Carrier, S., Chou, R., McMahon, C.G., Mulhall, J.P., Paduch, D.A., Pastuszak, A.W., Rowland, D., Tapscott, A.H., & Sharlip I.D. (2022). Disorders of Ejaculation: An AUA/SMSNA Guideline. The Journal of urology. DOI: https://doi.org/10.1097/JU.0000000000002392