SMSNA Scientific Program at AUA: Pornography & Sexual Health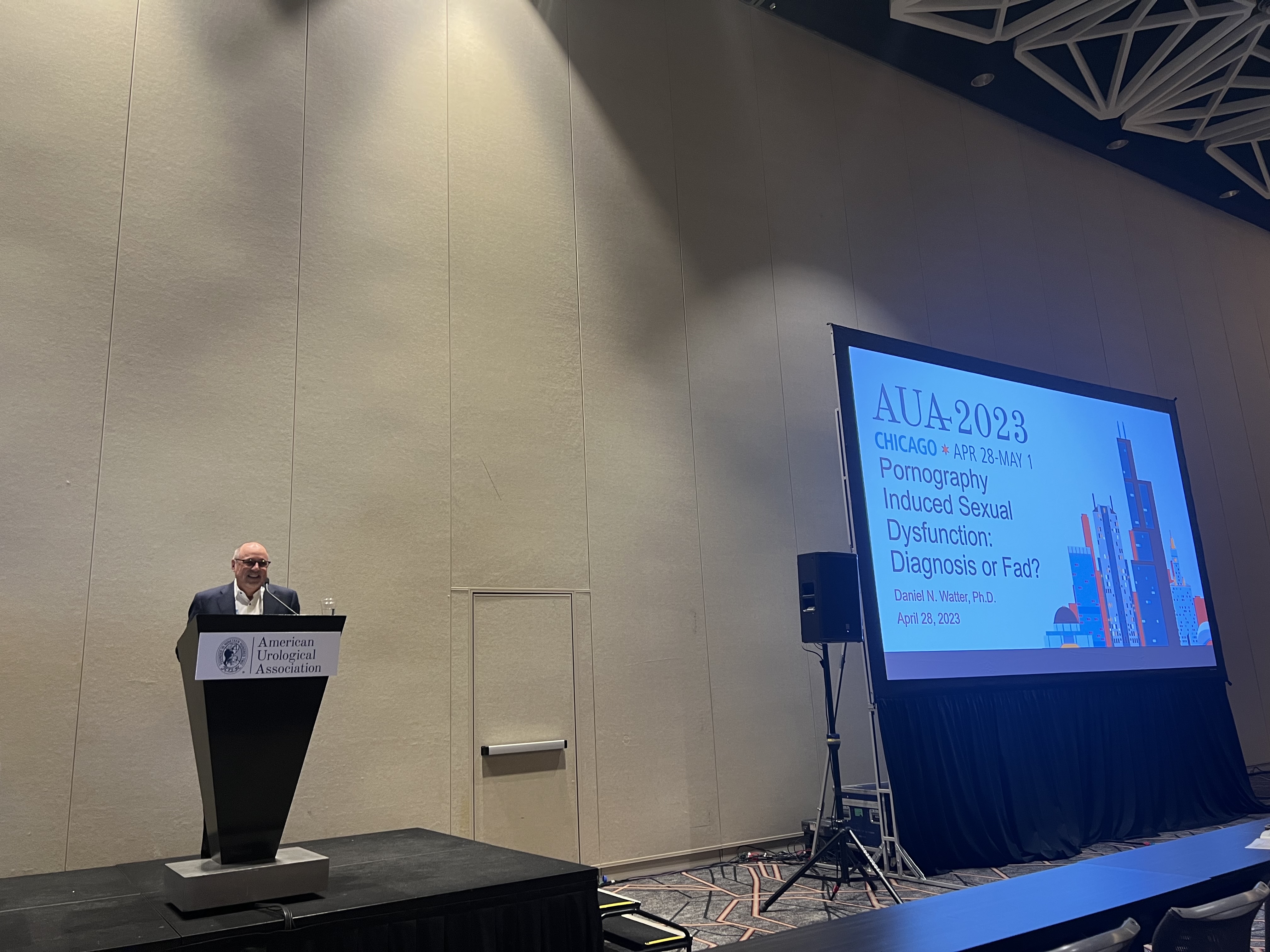 This afternoon Dr. Daniel Watter presented research on the possible psychological factors at play with regards to problematic pornography use and sexual dysfunction in men. A controversial topic in sexual medicine, some researchers staunchly assert that pornography use cannot contribute to sexual dysfunction, while others insist that problematic pornography use can increase a person's risk of experiencing sexual difficulties.
During his presentation, Dr. Watter proposed a different theory wherein problematic pornography use and sexual dysfunction may be symptoms of an underlying psychological issue, rather than the issue themselves. Since many men who believe they may be suffering from sexual dysfunction related to pornography use are able to perform during solo sexual activity, Dr. Watter contends that these men may be experiencing relational issues and difficulties connecting with others, rather than sexual issues.