SMSNA Member Dr. Rachel Rubin Featured in NYT and PBS for Her Ongoing Work in Female Sexual Health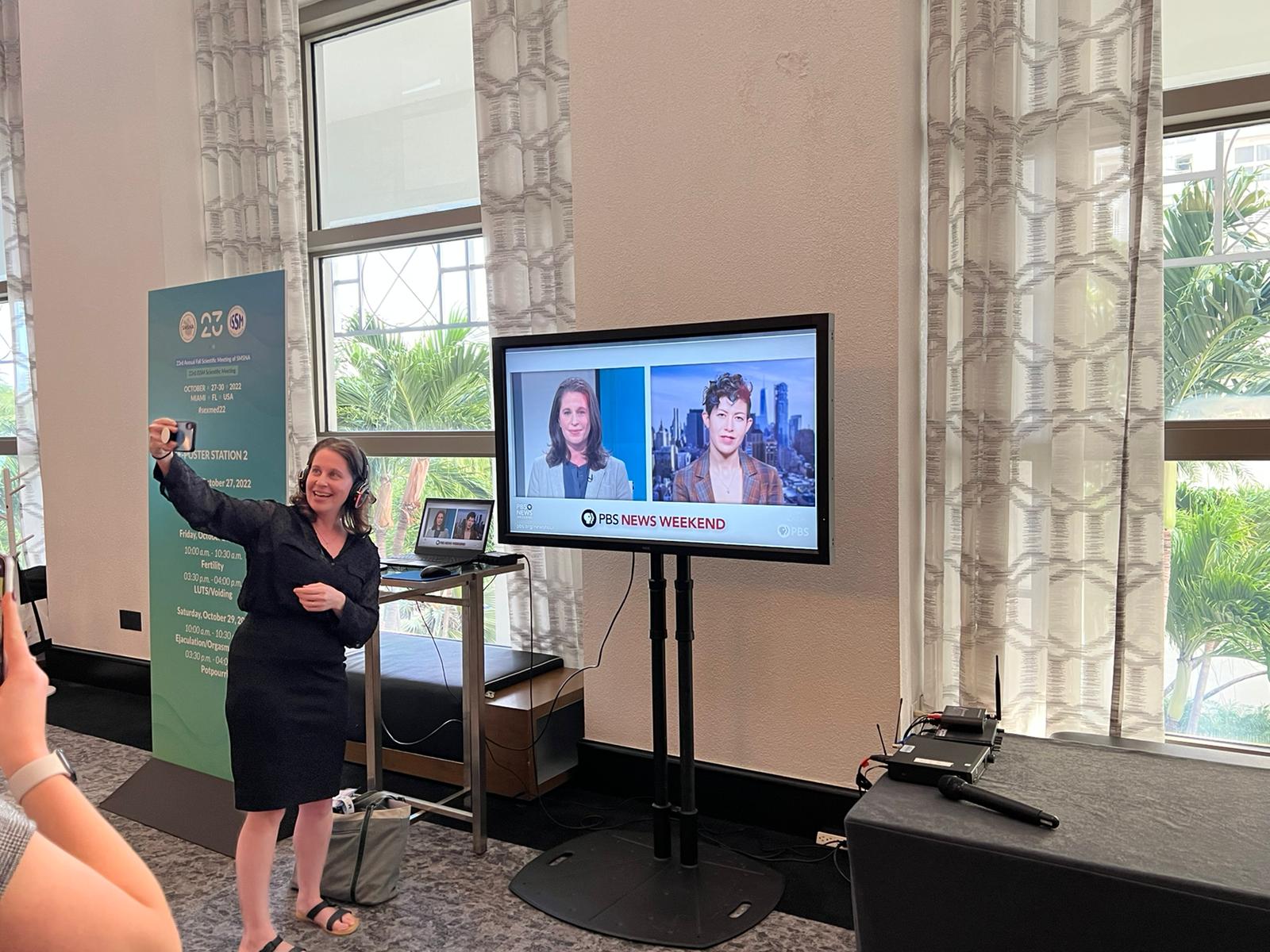 The SMSNA is proud to recognize its very own Dr. Rachel Rubin for her continued efforts in advocating for female sexual health care and research. This past month, Dr. Rubin was featured in both The New York Times and PBS News Hour to discuss her profession not only as a urologist, but also as a clitoris expert. When asked about the recent boost in exposure for the clitoris in mainstream media, Dr. Rubin stated, "It's so exciting that female sexual medicine is getting some much-needed press."
The New York Times recently published an article written by Rachel Gross titled "Half the World Has a Clitoris. Why Don't Doctors Study It?" This article was written with the mission of informing readers about the lack of medical research surrounding the clitoris in the world today, especially in comparison to the penis. It also offers hope by highlighting the advances being made in women's sexual health by providers such as Dr. Rubin who are working hard to change the narrative around the clitoris. Dr. Rubin pointed out that no field of medicine claims the clitoris, largely because the clitoris is solely responsible for female sexual pleasure. As such, the medical professionals featured in the article called for more research and a deeper understanding of female anatomy from all fields of medicine.
Dr. Rubin and Rachel Gross were also featured in a discussion titled "Why is Women's Sexual Health so Understudied?" on PBS Newshour. In the segment, they strove to shine light on the lack of medical training that is currently available on female sexual health. Dr. Rubin noted that while men's health has a wide variety of fellowship opportunities available for medical students (27), women's sexual health has only one.
As sexual medicine specialists, we have an opportunity to close the gap between sexual health care for men and women, and we applaud the work of professionals like Dr. Rubin who are making inroads in this arena.
You can view the New York Times Article here and the PBS Newshour interview here.